Remember the days when you would boast to your friends about the newly unlocked characters that no one else had in a video game? Then you'd invite them over to show off how you reached the impossible final level and defeated the boss, only for them to discover your poorly hidden sheet of cheat codes you tore out the back of a magazine. BUSTED! That same feeling occurs when you draft those sweet Fantasy Football stacks in your league. Okay, maybe it's more like eating a mushroom in Super Mario Bros., but either way, you don't have to be embarrassed about having a cheat sheet this time. With that said, let's get into my favorite stacks:
The first stack of focus is Los Angeles Chargers QB Justin Herbert and WR Keenan Allen. Consistently slept on Allen along with a rising Herbert in 2021 makes this a sneaky stack. In Superflex leagues, we're looking at a late first-round evaluation for QB. Which is good if you pick between 1.08 and 1.12 and Herbert is on your radar.
Now the trick to completing the stack is pulling Keenan Allen off the board in the 3rd round. Why is that? In a live draft environment, Allen is going right at the beginning of the fourth round. A third-round target for Allen can set you up nicely to complete the stack. Now if you miss out on a Jalen Hurts, Joe Burrow, or Trevor Lawrence because you slightly reach for Allen to complete the stack, you can easily rock Baker Mayfield or Cousins as a QB2 in the 5th round. That's perfectly fine as well since you can even stack those guys with their receivers later as well, creating a McDouble if you will.
From Cali to Florida we're keeping it hot in this piece! Enter Tom Brady the GOAT as a Superflex QB2 steal. To all the Pirates reading this, let's be honest, we're snatching up TB12 4th round if we can – 3rd round at the earliest.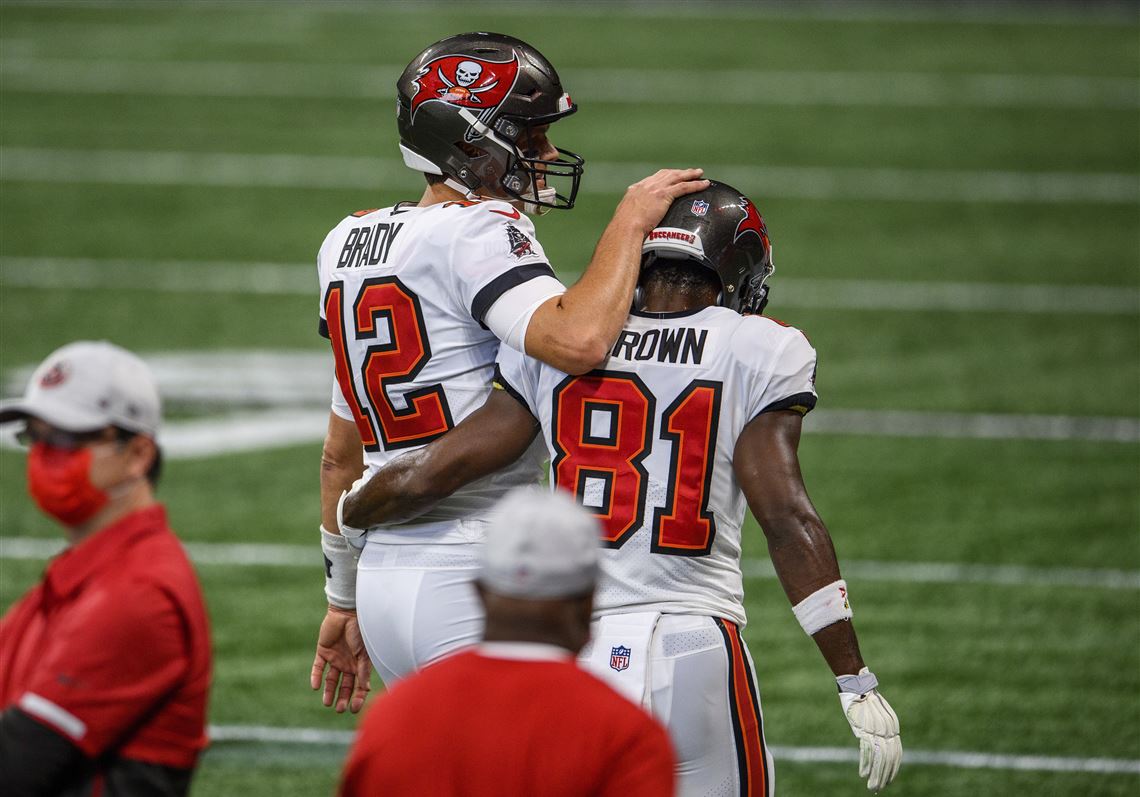 Getting the GOAT in the 4th will enable managers to secure either Mike Evans in the 5th in live environments or Chris Godwin in the 6th. In rounds 8-11 Hall of Fame-caliber WR Antonio Brown is also available. I am willing to pair Tom Brady with any of these three receivers out of Tampa Bay! These are all super equitable so keep your eyes open during drafts.
Finally, we close out with the Minnesota Vikings stack. Now, this strategy is different than the previous two in that we are not going to draft the quarterback first. To make this stack happen, we have to be comfortable being the person in the draft room that takes Justin Jefferson first.
Now here's the thing, you have to be willing to take Jefferson in the 3rd or 4th, so be water, but be understanding. I recommend going running back with your first two picks, either way, if you wait for the 4th then let's go quarterback in the third. Captain Kirk Cousins should fall between a 5th or 6th round evaluation in live draft environments as long as you are not drafting with a Vikings homer.
At the end of the day, we all chase that 2X multiplier or cheat code if you will, in Fantasy Football. Stacks enable the ability to get double the points from 1 game at 2 given positions. Sure you have QB/RB even QB/TE stacks but these are easy to accomplish and we as managers just have to be vigilant as to what's available when drafting. Now that we got the insight let's get out there and kick some ass together!
Twitter: @RumboyzR
YouTube: Rumboyz Fantasy Network
DOWNLOAD THE SPORTSME APP!