Before you all start to @ me on Twitter, how many times have you heard this statement surrounding the Tennessee Titans in Fantasy Football? Always said in one variation or the other, "Oh Derrick Henry isn't reliable in catching out the backfield" or "AJ Brown was too efficient with his opportunities and now add Julio." Perhaps, "Julio Jones is old and out of his prime" is one you've heard? "Tannehill is just a low-end QB1"? Well, I'm here to clear the air!
Let's first start with King Henry himself. Derrick Henry is a player who through his five seasons had to work his way into the hearts of fantasy managers. In his 5 season NFL career, Henry has played in 78 games. That is fantasy football serviceability. You've got to love a guy who is always going to be on the field and in the backfield! After underwhelming letdowns in his rookie and 2nd year seasons, 2018 was the turnaround that Henry needed.
He would post his first two thousand-yard seasons: 1,059 in 2018 and 1,540 in 2019, followed by a 2,027-yard season in 2020. Henry has shown us durability, improvement, and the ability to handle the workload at a high level in that Tennessee offense makes him the consensus RB3 amongst many industry professionals. What more could you want from your RB1?
With the Tennessee wide receiver corps, they get upgrades that would make Beyonce and Jay-Z jealous! My guy Tannehill now has weapons that'll allow him to spread the field more deeply and keep defenses on their heels. Julio Jones is a higher percentage catch type of receiver compared to the loss of Corey Davis. The acquisition of Josh Reynolds as a WR3 gets Tennessee a guy who understands his role in that system.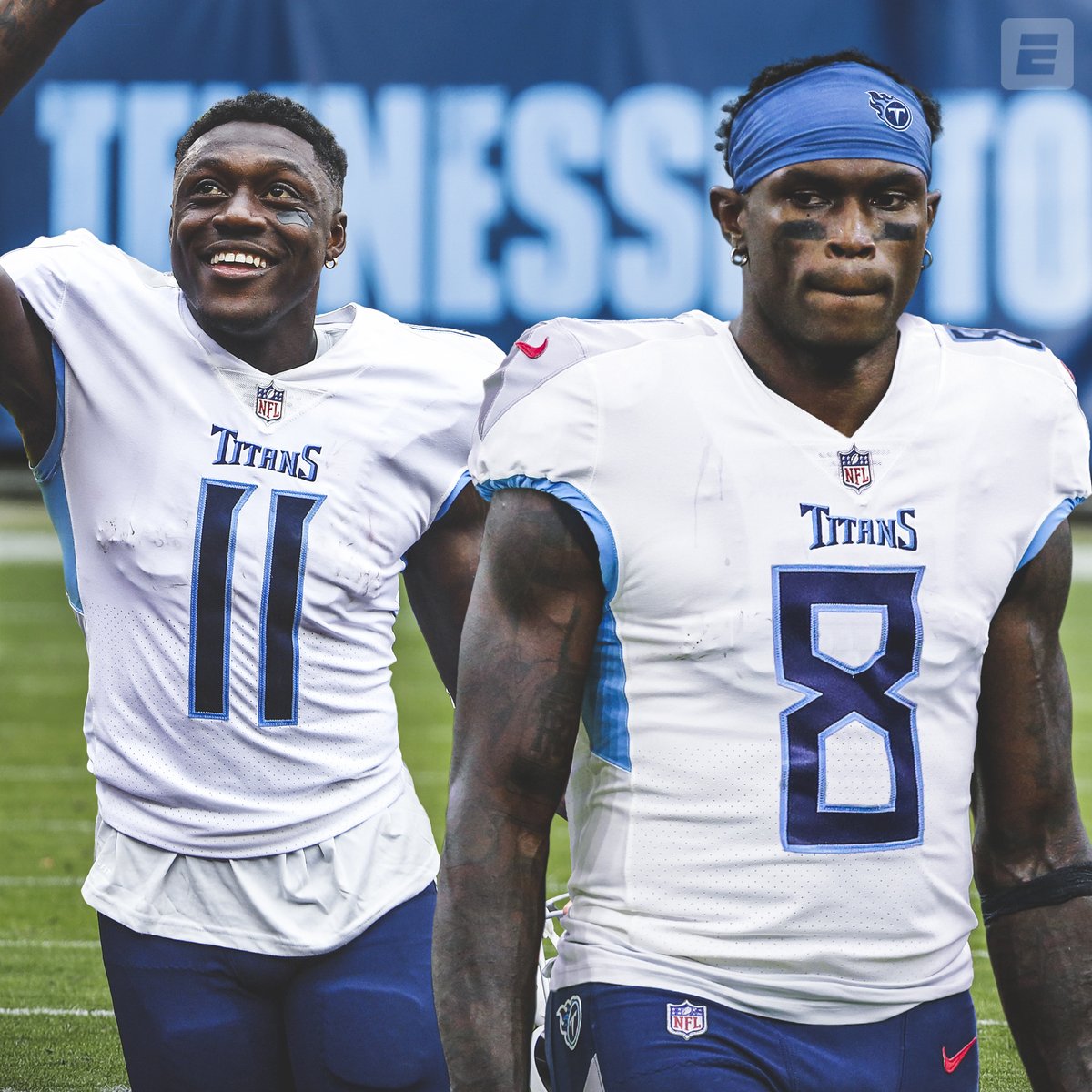 I expect AJ Brown and Julio Jones to mostly line up on the outsides making long days for DBs with their speed and ability to win contested catches. Reynolds will find himself in the slot and Anthony Firkser at TE eating up the middle of the field for short yardage quick gain passes. (Reynolds will probably not be on your draft board but watch for him to be a waiver add this season)
Ryan Tannehill or Tanneskill? Well since stepping in as the starter for the Tennessee Titans I have since nicknamed him Tanneskill and here's why. In the 2019 season when Tannehill took over for a subpar Marcus Mariota, many fantasy analysts had dubbed Tannehill the Waiver wire add of the year and possibly helped you to a comeback fantasy championship.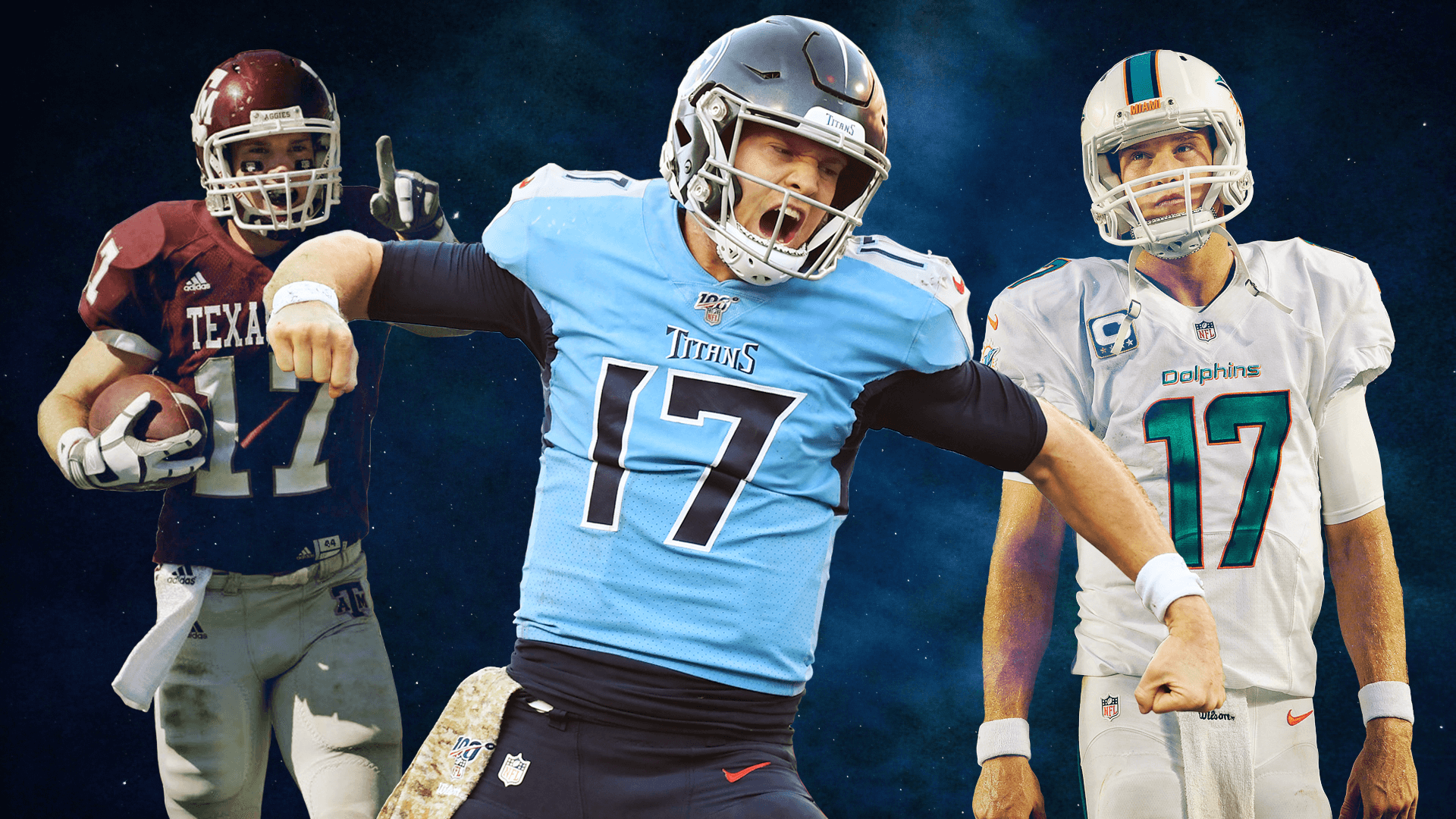 In 2020 he would do the same, this time over 16 games completing 65.5% of his passes, with 481 attempts, 315 completions for 3, 819 yards, and 33 passing TDs while silently rush for 7 TDs on the ground. That performance awarded him a QB11 ranking per fantasy pros heading into the 2021 season. I am willing to stack this quarterback with just about any piece of this offense in all formats!
In all, not many saw this team just 3 years ago as fantasy-friendly, let alone NFL playoff caliber type team. With the emergence of the young talent like AJ Brown and the acquisition of a future Hall of Famer in Julio Jones, paired with one of the scariest running backs in the game in Derrick Henry, a sleeper in Firkser at tight end, at a competent quarterback in Ryan Tannehill. Well if you ask me the sky's the limit for your fantasy team and for the Titans fans!