By: Justin Pottinger, Twitter: @JustinPottinger
Were you a league member last year who drafted a bust in the first round?
Was it Michael Thomas? How about dealing with an injured Saquan Barkley or Christian McCaffrey all year long? Every year 25% of the first 12 picks in every fantasy draft become busts or injured (According to 4for4). Statistics also show that a manager's 3rd and 4th round pick becomes the most crucial. These are the two rounds where a couple of gems branch out to become 1st round players. Below breaks down running backs and wide receivers valued in the rounds 3 through 5 who can easily break out to a top 20 player. Last year I was able to alert the public that Stefon Diggs, Calvin Ridley, and Justin Jefferson's underrated worth was going to lead to a big-time year, so this season I am looking to do the same. Let us examine the players below through a PPR lens.
J.K. Dobbins, Running Back, Baltimore Ravens. Current ADP 3.01
Last year J.K. Dobbins recorded 805 rushing yards on 134 carries, recording 9 total touchdowns. With the Ravens recently letting go veteran Mark Ingram, this opens up another 72 carries for the Ravens backfield. J.K. in just his rookie year was a top 7 running back in fantasy from weeks 11 to 17. With a bigger role in the offense, I expect Dobbins to be able to maintain the 2nd half of the year's success all season long. With this run-first offense, J.K. could find himself as a top 5 running back by the end of the year.
Keenan Allen, Wide Receiver, Los Angeles Chargers. Current ADP 3.07
Keenan Allen played all but two games last year while finishing top-13 in targets, receiving yards, receptions, and fantasy points once again this last season. With the young quarterback Justin Herbert showing a lot of promise in his rookie showing, it is clear that Allen will once again be the No. 1 target on this team and will show similar if not better numbers than the season before. Year after year, Allen is always falling into the third or fourth round, when he proves to everyone that he is a number one wide receiver on any fantasy team. Don't let the rankings,  or the "DONT SIT ME" game fool you, Allen is and will be once again a top ten fantasy wide receiver.
Kenny Golladay, Wide Receiver, New York Giants. Current ADP 4.10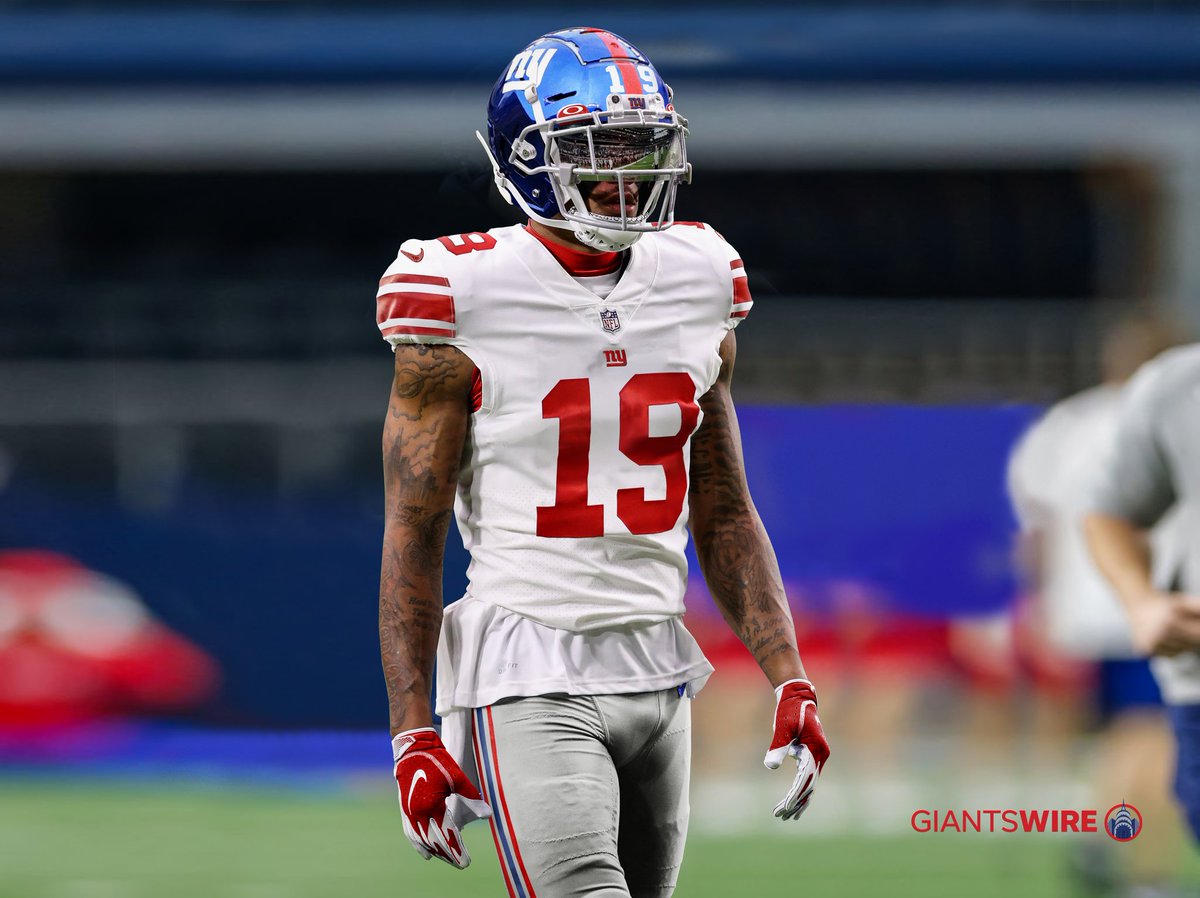 Kenny Golladay struggled last year with numerous injuries that ultimately kept him sidelined for the majority of the season. Wishing for a fresh start in New York, I couldn't be more excited for Kenny to remind everyone why he is so special. Having over 1,000-yard seasons in 2018 and 2019, many believe the young talent will once again reach those numbers with year three quarterback Daniel Jones. As the number one option in a crowded wide receiver room, Golladay understands there are a lot of mouths to feed, however, Joe Judge has mentioned Golladay should be receiving the most targets every game. Both Jones and Golladay give out major Josh Allen and Stefon Diggs vibes as both players were in similar positions and ADP's the season before in which we ultimately saw them explode together.
Myles Gaskin, Running Back, Miami Dolphins. Current ADP 5.04
Myles Gaskin was somewhat one of the many surprises during the 2020 fantasy season. Due to an injury, Gaskin was held out for 6 weeks during the season but recorded just under 600 rushing yards and 388 receiving yards with 5 total touchdowns. Despite being a smaller-sized running back, Gaskin showed off his speed and hands last year. He was ranked a top-12 running back from weeks 1-6, averaged 25 fantasy points in standard PPR leagues the last two weeks of the season, and was ranked seventh among RBs in receiving yards gathering 87% of his catches (second-best) and 8.3 YPT (first best). The Dolphins acquired Malcolm Brown during the off-season, but the young 24-year old will have the starting job and with a healthy season will record a 1,000-yard season.
Odell Beckham Jr, Wide Receiver, Cleveland Browns. Current ADP 6.01
Odell Beckham, Jr. returns for his third season in a Browns uniform after going through surgery due to his gruesome injury last season. Before going down in week 7 versus the Bengals, Odell was having an on-and-off season. There of course is concern this year surrounding the pro-bowler. In the games Odell did play he did not record a single 100-yard game and registered only three touchdowns. Beckham is turning 29 this year and is projected as a WR3, sixth-round fantasy selection. He won't be Odell of the Giants past, but he is extremely undervalued for a player who can make spectacular plays. Odell will record a 1,000-yard season with at least 6 touchdowns if he plays an entire season. So why draft a player like Chris Godwin who has an ADP of 4.05, when you can get the number option in Cleveland in the 6th.