People Love to Kick a Team when they're Down
The Houston Texans were fresh off a 24-0 lead in the 2019 divisional playoffs, which ended in a catastrophic loss, when the cries of "poverty franchise" began to flood social media timelines. It only got worse from there.
The DeAndre Hopkins trade debacle further exacerbated the hate for and the idiocy in the Texans' front office. Four games and four losses into the 2020 season had sent general manager and head coach Bill O'Brien packing, casting him back down to the college coaching ranks from which he came. Houston finished the season 4-12 with an interim head coach, no general manager, and zero future first-day draft picks in 2021. While many will attribute Houston's 4-12 season to the perplexing trade away of elite wide-receiver DeAndre Hopkins, the Texans passing offense finished 4th overall, Brandin Cooks eclipsed 1,000 receiving yards, and Deshawn Watson was the leagues passing champion. Now presumably without Watson heading into next season, whether it be via trade or suspension, the consensus is that the Texans will throw the 2021 season into the garbage in an effort to obtain a high first round draft pick in 2022.
Lately, I've seen and heard some of my colleagues outlandishly predict an 0-17 season from the Texans this upcoming year. I'll encourage those who believe that to wipe the recency bias of the 2017 Browns and 2008 Lions from their minds and root their predictions in some actual analytics. If your main argument is that Watson won't be under center then I'll remind you that worse Texans teams won games with the likes of Brock Osweiler, TJ Yates, Ryan Mallett, Brandon Weedon, Case Keenum, Brian Hoyer, and Tom Savage. Tyrod Taylor at least appears to be a step up in terms of pure athleticism and experience in comparison.
So what about winless teams before 2008? The last team to play a complete season and finish without a win were the 1976 Tampa Bay Buccaneers (that's a 32-year gap), and in over 100 seasons in the NFL, only 12 teams have ever gone winless. I'll add that one of those teams went 8-0-1 in a season cut short due to the strike. I'd bank on Houston notching at least one win given the historical odds. It is extremely hard to go winless in the NFL, even the Jaguars and Jets (who appeared to be tanking) were able to win games last season. Given that, Sportsbook has the over/under set at 5 games.
So before diving into what the Texans have done in free agency to improve from a season ago, let's take a closer look as to why they only won four games in 2020. 
Number one, the defense was bad in 2020.
I'm not just talking bottom of the league bad, I'm talking fourth-worst team defense of all qualifying defenses over the last sixteen seasons bad. That's rank 508 of 512 possible defenses, and not even Deshawn Watson can overcome that. Houston gave up 416 yards and 29 points per game on average. The overall improvement on defense has been marginal in free agency thus far but the addition of cornerback Desmond King and a plethora of linebackers and defensive linemen including Christian Kirksey, Shaq Lawson, and Jaleel Johnson will give a reeling Texans defense much needed depth and experience. Former DC Anthony Weaver was fired and the Texans have a new defensive coordinator in 2021 as Lovie Smith joins the squad. Finally moving the defensive scheme from a 3-4 to a 4-3 and shifting coverage from a cover-3 to his infamous "Tampa 2" (hopefully to limit big plays) may benefit Houston and the caliber of free agents that were brought in to help play in this style. 
Secondly, Houston played in a ton of close games, 10 one-score games to be exact. 
Houston lost by 7 to the Steelers in Pittsburgh during week 2, then by 8 the following week at home to the Vikings. After a week 5 win versus Jacksonville, Houston dropped a game in overtime to the Titans on the road. After a bye and another win against the Jaguars, the Texans lost 10-7 during a blizzard in Cleveland. Houston strung together back-to-back wins versus New England and Detroit before falling 26-20 to the Colts on the last play of that game (botched snap in the red zone). Two weeks later they would suffer the same fate on the last play of the game once again to the Colts, this time 27-20 (fumbled potential TD into the end zone). The Following week they fell 37-31 to the Bengals and ended the season with a 41-38 loss on the final play of the game yet again to the Titans.
In addition, the AFC South is never a lock for any one team. Houston went 2-4 in the division, with both wins coming against Jacksonville. They lost all 4 of the other divisional games by one score in the final moments of fourth quarter, ouch.
Staff Turnover
Let's not forget that this year will finally have some distribution of powers among the Texans decision makers. Formerly all the hats were worn by Bill O'Brien. It proved to be too much for Bill to call plays, manage players' contracts, scout new talent, and be the head coach…go figure. New team president Greg Grissom is in place, new GM Nick Caserio will ultimately handle player personnel, and new head coach David Culley can work on evaluation of the team and coaches.
Speaking of coaches, there was plenty of turnover in that department as well for the Texans. Aside from Tim Kelly keeping his offensive coordinator position and Danny Barrett working with running backs not much else remained the same. Pep Hamilton has moved over from the Los Angeles Chargers to be the QB coach in Houston to work with Tyrod Taylor again. Wide receiver coach Robert Prince comes over from the Lions and former Chargers offensive line coach James Campen was added. A former co-worker of Culley in Andy Bischoff from Baltimore was brought in to replace Will Lawing as the tight end coach. Miles Smith, Lovie's son, was hired as the new line backer coach and Dino Vasso formerly of the Eagles was hired  to coach the secondary. Frank Ross was added as the special teams coordinator, he makes his way over from divisional rival Indianapolis. Finally new assistant wide receiver coach Ben McDaniels, brother of Josh McDaniels, rounds out the 10 fresh faces on the staff.
The Texans' First Win of the Offseason
With JJ Watt released, Will Fuller lost in free agency, and a whirlwind of speculation around Watson's future the Texans were left with zero star power and a negative perception regarding the teams culture. Hiring Nick Caserio as the new general manager has been the best move for a franchise that desperately needed change. His proven track record with the Patriots from 2008-2020 was the reason Houston had tampering charges filed by New England last season.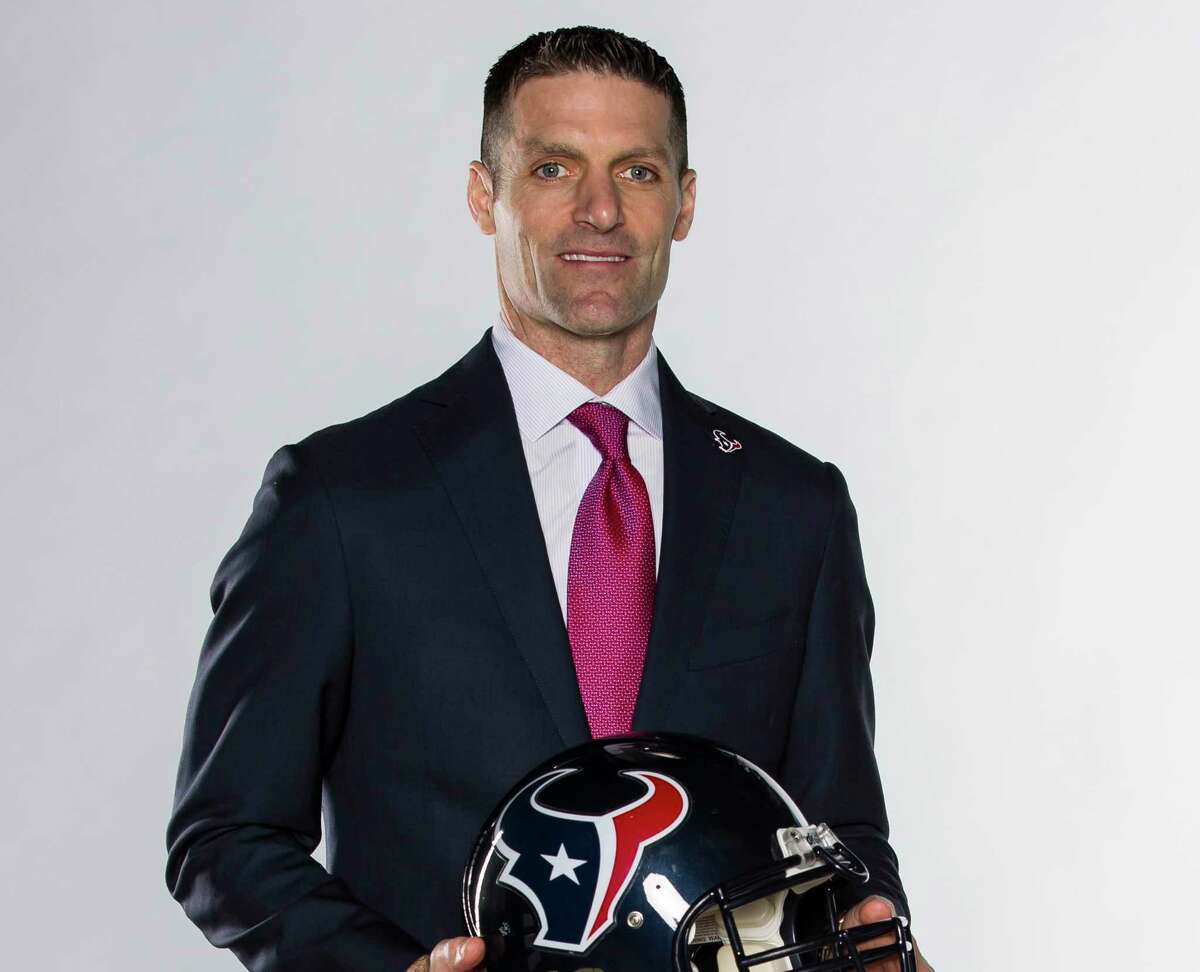 The total team turn-over has been absolutely ridiculous since the arrival of Caserio. Houston went from a PR mess where no one was expected to sign to the single most active team in an offseason that I have seen in recent memory. That includes 37 new faces that have signed in Houston this season via either trade or free agency. Many think of the acquisitions as a meaningless bridge to 2022 while some wonder if the high turn-over rate will translate to wins, but the fact that the Texans were able to bring in so many veterans on extremely low cost deals has already translated into a win for the club. 
Take a Peek at the New Look Texans
-Shaq Lawson: EDGE, 27 yrs, via Trade, MIA

-Christian Kirksy: LB, 29 yrs, via FA, GB

-Marcus Cannon: RT, 33 yrs, via Trade, NE

-Maliek Collins: IDL, 26 yrs, via FA, LV

-Tyrod Taylor: QB, 32 yrs, via FA, LAC

-Mark Ingram: RB, 32 yrs, via FA, BAL

-Justin Britt: C, 29 yrs, via FA, SEA

-Jordan Jenkins: LB, 27 yrs, via FA, NYJ

-Terrance Mitchell: CB, 29 yrs, via FA, CLE

-Kamu Grugier-Hill: LB, 27 yrs, via FA, MIA

-Kevin Pierre-Louis: LB, 30 yrs, via FA, WASH

-Bryan Anger: P, 33 yrs, via FA, DAL

-Chris Conley: WR, 29 yrs, via FA, JAX

-Alex Erickson: WR, 29 yrs, via FA, CIN

-Chris Moore: WR, 28 yrs, via FA, BAL

-Terrence Brooks: S, 30 yrs, via FA, NE

-Andre Roberts: WR, 33 yrs, via FA, BUF

-DeMarcus Walker: IDL, 27 yrs, via FA, CLE

-Antony Auclair: TE, 28 yrs, via FA, TB

-Joe Thomas: LB, 30 yrs, via FA, DAL

-Justin McCray: LG, 29 yrs, via FA, ATL

-Donte Moncrief: WR, 28 yrs, via FA, NE

-Ryan Finley: QB, 27 yrs, via FA, CIN

-Derek Rivers: EDGE, 27 yrs, via FA, LAR

-Hardy Nickerson: LB, 27 yrs, via FA, MIN

-Jaleel Johnson: LB, 27 yrs, via FA, MIN

-Cameron Johnson: P, 29 yrs, via FA, PHI

-Tremon Smith: CB, 25 yrs, via FA, IND

-Cole Toner: RG, 27 yrs, via FA, LAC

-Vincent Taylor: IDL, 27 yrs, via FA, CLE

-Desmond King: CB, 27 yrs, via FA, TEN

-Ryan Izzo: TE, 26 yrs, via TRADE, NE

-Phillip Lindsay: RB, 27 yrs, via FA, DEN

-Tavierre Thomas: CB, 25 yrs, via FA, CLE

-Tae Davis: LB, 26 yrs, via FA, CLE

-Lane Taylor: G, 31 yrs, via FA, GB
Fun Fact:
Average age of all newly signed Texans is 27 years old.
Here's what Nick Caserio had to say about the new look Texans.
"What we've tried to do is create as much competition on the roster as we possibly could. Our focus is just trying to find good football players that are good people with the right mindset. They want to come here, they want to work hard and they aren't afraid of competition. They are going to embrace the opportunity in front of them."
The quote from Caserio further drives the point home that he isn't in Houston to build a losing roster. Despite most of the players being either long in the tooth or coming off a missed season, these veteran free agents have a ton of pride and are willing to put forth strong efforts on tape to elongate their careers beyond this season. 
The Texans acquired a player for every position on the team except for place kicker. Even punter and return specialist positions were addressed. As for players not wanting to play in Houston, here are a couple of quotes from some recently signed members of the defense.
"When I found out it was Houston, it was great to hear because I know what their scheme is, and that's what coach Smith was bringing back: what I did in Buffalo, It's perfect for me, so it's definitely a win-win. I'll put my hand in the dirt and play." Said new Texans linebacker Shaq Lawson.
"In the 4-3 defense, especially how Lovie Smith runs it, I can play any one of the positions," Christian Kirksey said. "I think the defense fits me well, my style of play. I think that his scheme is linebacker-friendly to where it allows you to really open up and be the player that you are."
Houston has signed 8 new linebackers to the roster over the offseason, equipping Lovie Smith with a multitude of candidates for the new defensive scheme.
NFL Draft Prospects
Now I'm old enough to remember folks saying that the Texans have no draft picks this upcoming season, but what they are really saying is that they have no first or second round picks. This is not unfamiliar territory for Houston who faced a similar situation in 2018 and in 2020. Justin Reid slipped to No. 68 overall in 2018 and has been a staple in an underwhelming defense. I'd imagine Caserio will hope more day one talent falls through the cracks this year. With a single top-100 selection the Texans could go in just about any direction after the multitude of free agency signings.
Caserio recently mentioned that trading up this year is likely not in the cards. Here are the
#Texans
2021 draft picks barring any trades: 
rd 3 – pick 67 
rd 4 – pick 109 
rd 5 – pick 147
rd 5 – pick 158 (via NE) 
rd 6 – pick 195 (via NE from DAL) 
rd 6 – pick 203 (via MIA) 
rd 6 – pick 212 (via NO) 
rd 7 – pick 233 (via CIN)
Trade Notes: -1st & 2nd to MIA (Laremy Tunsil trade). Received 2021 6th -Traded 2020 7th rounder for NO 2021 6th -Traded ARI 4th (DeAndre Hopkins trade) for Marcus Cannon and NE 5th. Also swapped 6th -Traded Benardrick McKinney & a 7th for Shaq Lawson and MIA 6th -Used MIA 6th to acquire Ryan Finley and CIN 7th
Texans Needs
Edge: JJ Watt is gone and so will the double-teams he is taking with him. All in all Watt had the worst statistics of his career and the pass rush ranked 26th in the league. Setting the edge on the run and getting to the QB last year wasn't part of the Watt package, and Jonathan Greenard was no rookie of the year. Houston would be inclined to beef up the position on draft day.
Carlos Basham (44)
Ronnie Perkins (67)
Patrick Jones (89)
WR: The disastrous trade by B.O.B. sent off Hopkins. Pair that with not being able to retain Fuller and that leaves the Texans reeling for an elite and young number one receiver. Luckily the class is deep and there may be some diamonds in the rough on day two.
Tylan Wallace (70)
Seth Williams (92)
Amon Ra St. Brown (97)
Dyami Brown (117)
OCB: It was an island of misfit toys in the secondary as Houston continued to place other teams left-overs into their lineup. The only stable corner, Bradley Roby, was suspended for PEDs and will miss the first game of the season. The additions of Rerrance Mitchell, Desmond King II, and Tavierre Thomas at least provide some much needed depth, but the Texans need to find a young cornerstone piece in a pass-happy league.
Kelvin Joseph (43)
Ifeatu Melifonwu (47)
Elijah Molden (65)
Paulson Adebo (75)
DT: Houston had a woeful run defense in 2020 ranking dead last in rush yards allowed per game at 160.2.
Daviyon Nixon (41)
Alime McNeil (69)
Jay Tufele (87)
CENTER: The Texans moved on by cutting Nick Martin and replaced him with Justin Britt. Aside from that they have acquired a few guards to help the interior line with that 31st ranked rushing offense from a year ago.
Creed Humphrey (52)
Quinn Meinerz (85)
Trey Hill (75)
Draft Prospect Rankings by cbssports.com
Miles Peacock is the chief editor for Rumboyz.com and can be seen on the Rumboyz After Dark Podcast every Friday night. Follow on Twitter @FF_Peacock