With dynasty startups in full-swing, we all strive to find a few diamonds in the rough. In my opinion, there isn't one currently rostered with more substantial upside than Jeff "MFing" Wilson Jr.
Let's dive in 👊!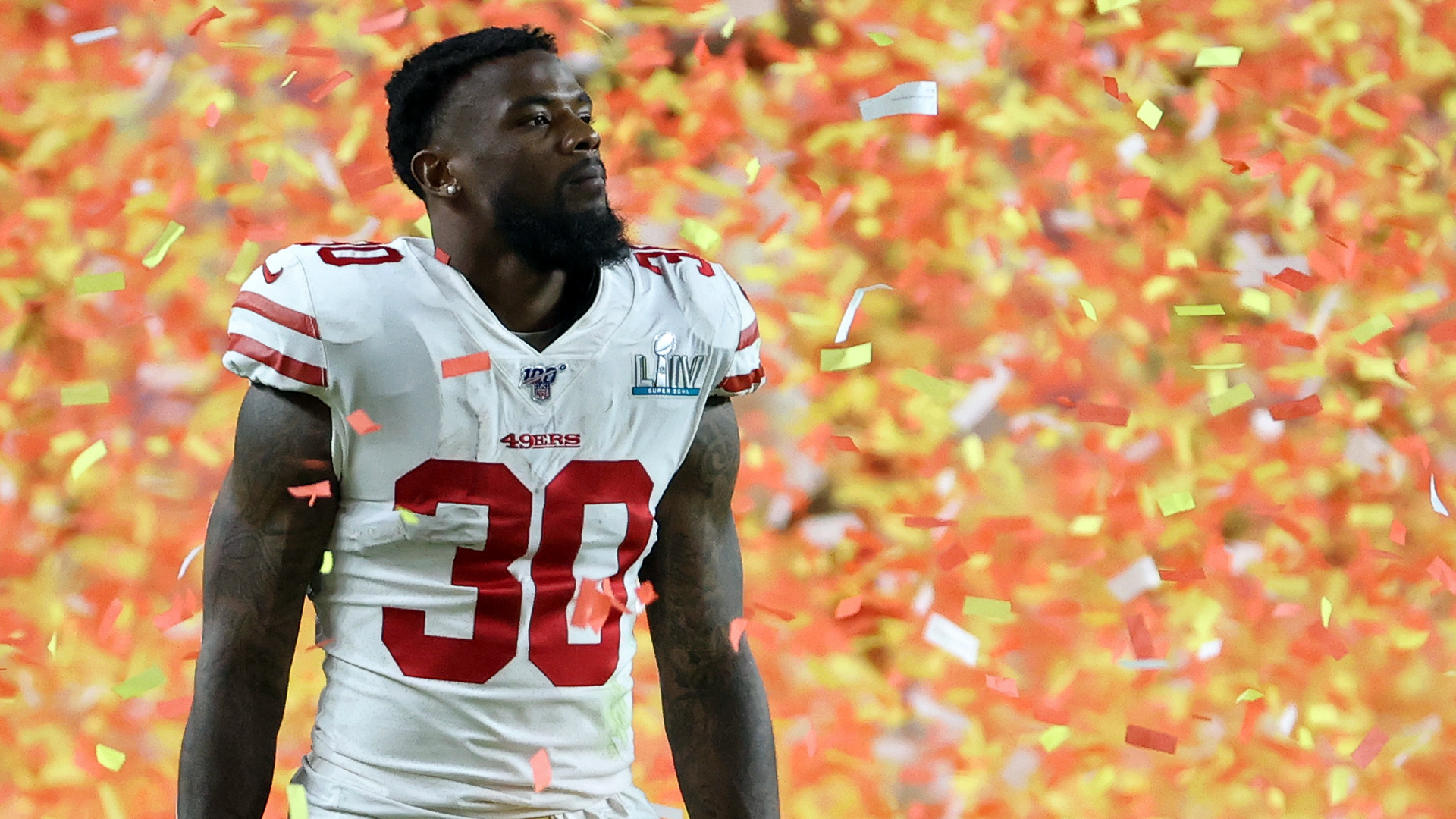 2020 Performance
A couple of months ago, in December, Jeff Wilson Jr was a hot commodity on teams vying for a championship. Yes, you read that right. This was due to opportunity. From week 14, when he began to see around 50% of snaps, he averaged 18.15 PPR points per game. This is a small sample so extrapolation is not advised.
However, let look at it from another angle. From a macro-perspective, he was PPR RB32 while starting 3 games, accumulating over 700 yards, and hitting paydirt 10 times. Not bad at all. The volume is what was missing to enter the top 25 RB discussion. That is all in my opinion, and that can change for the positive in 2021.
San Francisco RB Carousel 🎠
Kyle Shannahan can turn a bagger at your local supermarket into a top 50 back. Well, that didn't work out for Raheem Mostert, Jerrick McKinnon, or Tevin Coleman. Mostert and JaMycal Hasty are the other RBs projected threats to Wilson on the 2021 RB depth chart (pre-draft and as of 3.30.21 Free Agency).
Per ESPN, and, everywhere, Mostert tops the 2021 depth chart. This is subject to change and also a good sign for Wilson.
Let's look at Raheem Mostert who is currently penciled-in ahead of him. Mostert will be 29 this year and has played 16 games once in 5 seasons. That's was 2019 when he accumulated 950 yards and 10 TDs and followed that up with 670 yards and 3 TDs in 2020. I'll say two things about Mostert. 1.) (+) He is a homerun back with that speed 2.) (-) His issue is availability/durability. Of these two backs, I find it very hard to believe that Wilson isn't positioned to outperform Mostert.
Variables and Risk Appetite
There are still some things to be ironed out. The 49ers possess nine 2021 draft picks ( 12, 43, 103, 118, 156, 173, 181, 195, 231). I think a Day 3 RB is probable and could impact the construction of an RBBC; however, the cost of Jeff Wilson (RB32 per Rotowire.com) has a lot of potential value in comparison to comp selections Moss, Conner, and Harris for example.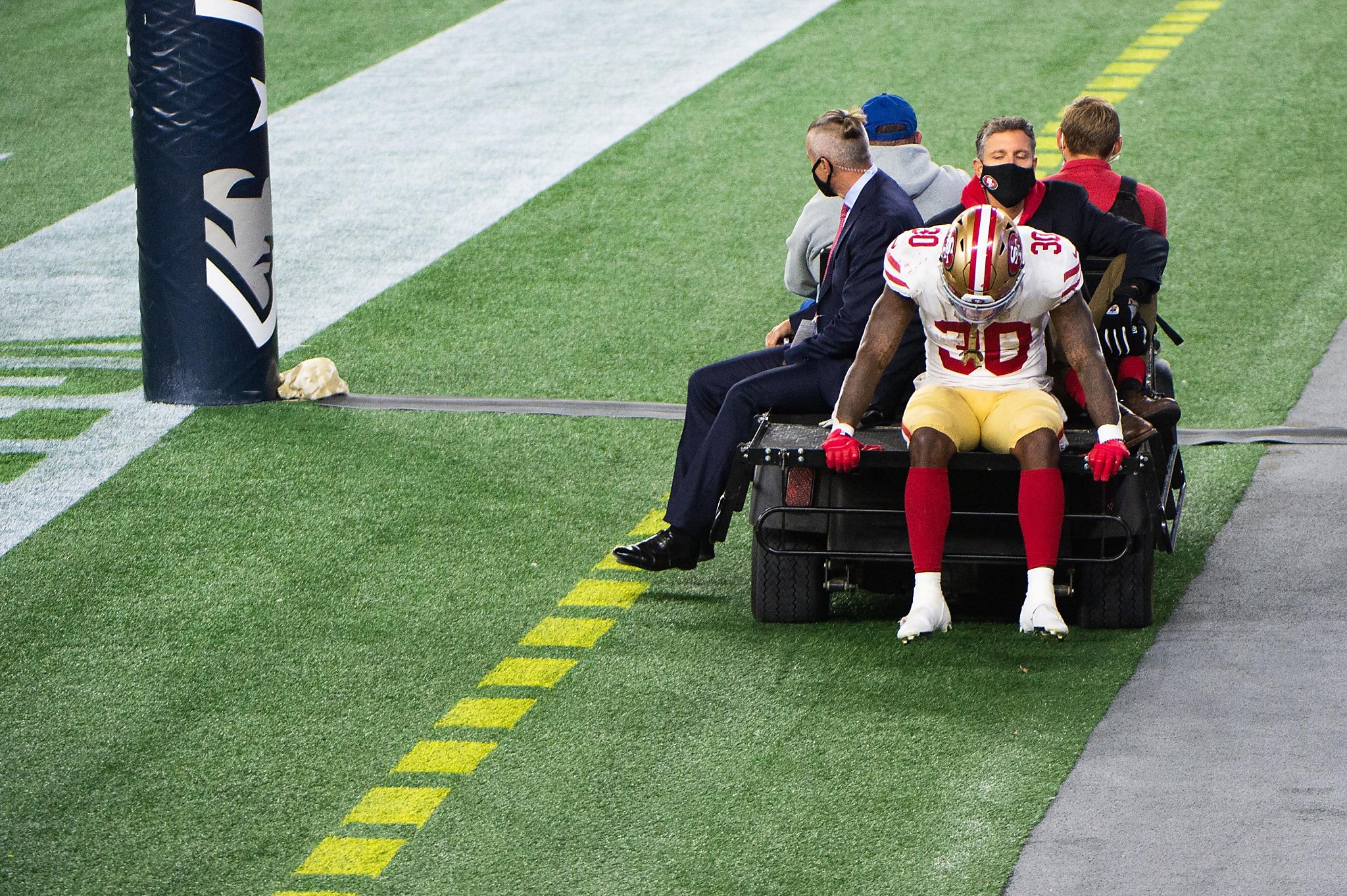 If you are a gambler then Jeff Wilson Jr should fit the mold. The scheme and offensive line are ideal and odds are he will get 40%+ of the snaps barring a top 3 rookie landing in the Bay. No risk – no reward!
Let me know your thoughts.
written by Kevin Smedley @kevin_smedley on Twitter