UFC Women's Featherweight Division
The UFC made the division for Cris Cyborg and it was not the most competitive division to say the least. The division began as one meant for Cyborg to beat up bantamweights who didn't cut weight, and she put on a show, even if it was a short fight rather often. It is not Cyborg's fault she was better, winning as easily as possible is her job. It was in Cyborg's fight vs Amanda Nunes at UFC 232 that the lack of funding in the Featherweight division was blatantly clear. Even if Nunes won in dominant fashion after a first round stoppage, they were still the two best in the world. A rematch never occurred, raising more red flags. After a dominant decision win vs Felicia Spencer at UFC 240 a rematch vs Nunes made sense, but a doctored video put out by Cyborg's agent of Dana White ended negotiations. This was a bad move for Cyborg's team but Dana has had to deal with people who did worse and still came to an agreement to keep them in the promotion. Nunes has continued to run through the division and has not even been given a ranking on the UFC website while Cyborg moved onto Bellator.
UFC 259
Megan Anderson was the next contender and in typical Vegas fashion Amanda was a heavy favorite, but you could always make the argument that they still had to fight and anything could happen. The thought was what works out in the challenger's favor is that Megan Anderson is taller, has more reach, and a disciplined striker with a legit 145 pound frame. Perhpas Megan Anderson could have pulled off an all time great upset extending the divison a few more cards. The problem is that this was the last fight on Anderson's contract and the UFC would have to invest in at least a 3 fight deal to keep her in the promotion. The division does not sell well, and at that point I would not be surprised if Anderson walks into free agency and the division is cut from the promotion.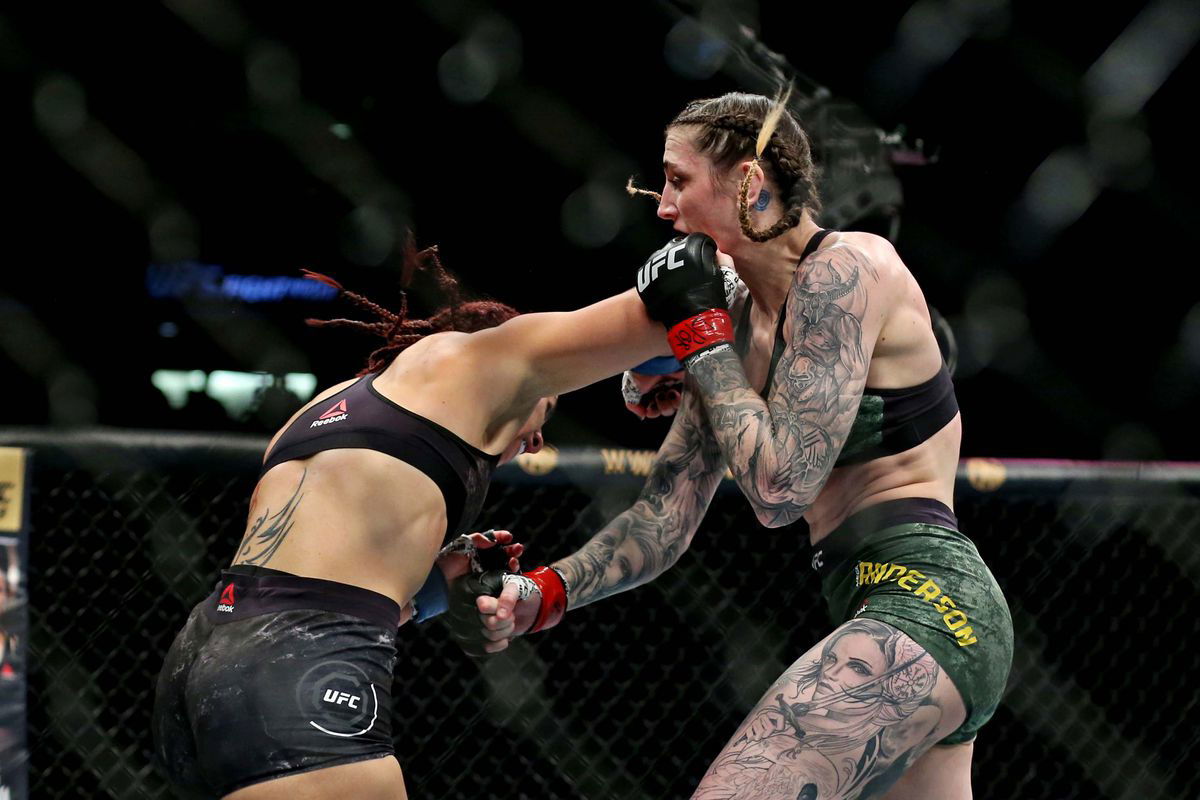 Now that Nunes has won what else can the UFC matchmaker's throw at her to make the division worth keeping? I don't see any way in the near future the depth increases, so Nunes could be forced to only fight at bantamweight. If this is the last Women's featherweight title defense, we can look back on the division as one solely built for Cyborg and Nunes that never really gave the UFC the benefits they thought it would. That being noted, Amanda Nunes is still the only fighter to ever be a double champ and go back down to the smaller weight class and defend the belt.