By: Rajveer Ashat (Twitter//@RajveerAshat, Instagram//@Raj_Ashat)
Prop bets are a staple of gambling in football, and even more so in postseason games, especially the Super Bowl. From whom will win the game, player's individual stats, and even who wins coin flips. Next come bets about the halftime show and broadcast, and national anthem.
Today, we forget basically all of that.
Although betting on the national anthem and halftime show may seem weird, I'm going to be covering the absolute most absurd prop bets you can making going into Super Bowl Weekend.
PLEASE NOTE:
These obscure Super Bowl props should be for entertainment only. Consider playing less than your regular unit and maintaining good bankroll.  
Now, before we descend into madness, I'm going to cover some of the more "normal" obscure prop bets.
What Color Will The First Liquid Be That Is Poured On The Game Winning Coach?
Lime/Green/Yellow: +275

Orange: +150

 

Red: +225

Clear/Water: +700

Blue: +800

Purple: +1000
With the two teams in the Big Game this year, red seems like the only logical choice. Surprisingly enough, since 2001, the color of the Gatorade has only corresponded with the teams' color three times, the Steelers and the Patriots twice. The Chiefs even threw a bit of a curveball last year, dumping orange Gatorade on Andy Reid's head when red once again seemed like the obvious choice. The favourite, orange may seem like a weird choice. There is some logical reasoning behind it though. Orange has been the color of choice three times since the Seahawks victory over the Broncos in Super Bowl 48. It's also the original color that was concocted for the Florida Gators in 1965.
Will Tony Romo Correctly Predict an Offensive Play?
Since retiring from his playing career and becoming a color commentator, Tony Romo has become notorious for predicting offense play calls. He'll be calling the Super Bowl for the second time on Sunday. The question is, will he keep up his reputation as an offensive genie? Or fall short in the biggest game?
Length of National Anthem
Over 2:00: -130

Under 2:00: -110
Length of "brave" during National Anthem
Over 5.5 seconds -350

Under 5.5 seconds +225
The National Anthem seems like the king of non-game bets along with the halftime show. A duet between Jazmine Sullivan and Eric Church may seem like an unusual combination, with both artists on complete opposites of the music spectrum, however it seems like it'll make for a great rendition.
The Weeknd's Final Guest on Stage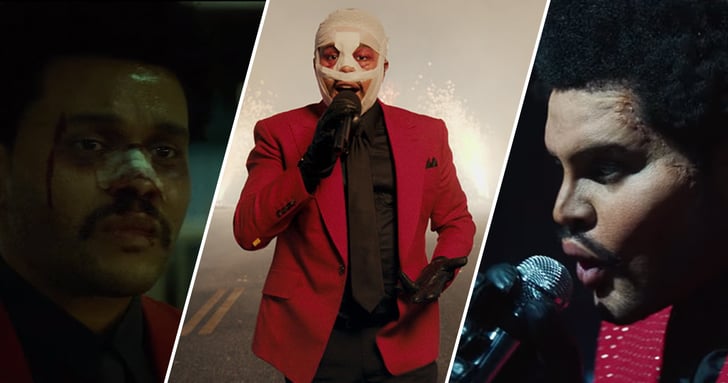 Ariana Grande +175

Drake +225

Doja Cat +300

BTS +400

Kenny G +500
Will The Weeknd Perform With Bandage(s) On His Head?
Will Michael Jackson's Hologram Perform During the Halftime Show?
Now, the other "king," of absurd bets, the halftime show. Toronto native The Weeknd is the headliner of the show this year, as he had chart topper after chart topper in 2020, he was the obvious choice.
Finally, we get to the weird of the weird prop bets for the Super Bowl. These will include some of my favourite (and absurd) pregame, cross-sport, and post-game props.
Primary Color of Bruce Arians Cap: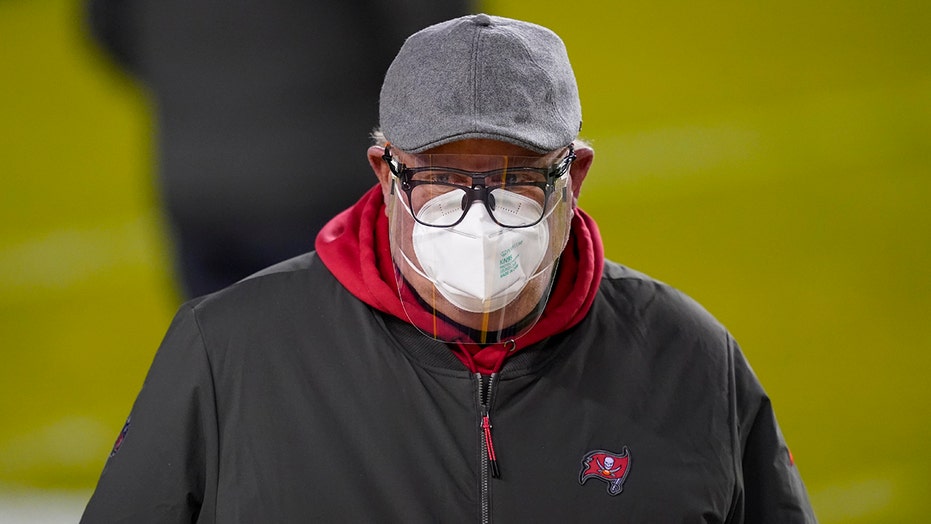 Red: -125

White: +150

Gray: +175

Black: +500
Ah, Bruce Arian's infamous flat cap, formally known as a Kangol cap, has become his signature accessory over the past 8 years. Will we see Arians rocking his signature red, from both his days in Arizona and now in Tampa Bay, or will he switch it up for his first Super Bowl as a head coach?
Primary Color of Miley Cyrus' Hair in Her Tailgate Show?
Blonde/White: -125

Brown: +125

Red: +300

Purple: +500
The former Disney star turned controversial pop singer, turned family-friendly synth-pop/rock singer has had her fair share in the spotlight, and it continues this year in the Super Bowl. Will she stick with her blonde hair or switch it up for the big game?
Which Will Be Higher?
Travis Kelce receptions: +110

 

Kentucky Derby winning horse number: -150
Which Will Be Higher?
Chris Godwin receptions: -175

Women's Aussie Open total Americans to advance to second round: +135
Which Will Be Higher?
Mike Evans receiving yards: -150

Waste Management Phoenix Open lowest round score: +110
How these stats got connected at all is a mystery to me, however, they don't disappoint. Multi-sport fans will definitely have some fun, but, as someone who has very little horse racing, tennis, and golf knowledge, I'll have to keep my distance from these.
Will "Burger" Be Said By Andy Reid In Postgame On-Field Interview?
I can confidently say this is my favourite, and to me, easily the funniest prop for Super Bowl weekend. I have no idea why this came up, but I have a feeling deep down that Andy Reid will slip out a burger reference should the Chiefs win.
Well, I hope you guys had as much fun reading this as I did researching and writing it. All I can say is, whether it's on legit game props, or props about burgers and horses, let's all make some money this weekend!