Major news has gone down and all stemming from the 2016 draft. Picked right after each other back in 2016, Pierre Luc Dubois and Patrik Laine were two disgruntled stars before this trade. Laine wanted to play on the 1st line while PLD was benched for 2 periods in a game against Tampa. Columbus's best offer was from Winnipeg as the two other teams in Anaheim would have to give up Trevor Zergas, and Montreal had a couple of options. Winnipeg could've gotten more out of it, would have been nice to send away Jack Roslovic and receive a 3rd round pick in return. Both players handled the situation differently, one was angry but still played his best while the other showcased an attitude.
CBJ's side of the deal acquires that legitimate 40 goals scorer with the immense shot capability to add offensive help in a needed situation where he is the main guy. The final year on his $6.75 million has 26% retained. He racked up 140 goals in 306 games since entering the league, ranked 9 in goals scored in his "down year" and still managed to finish with 30 goals. Max Domi looks solid so far as the replacement for 1st line centre position. John Tortorella runs his team defense first, Laine's defense has few holes that might butt heads with that style. Cam Atkinson did have success before. Currently, he's dealing with an upper-body injury due to quarantining rules he'll come in mid-February. Roslovic is an unproven 23-year-old asking for a larger role and would be a decent piece.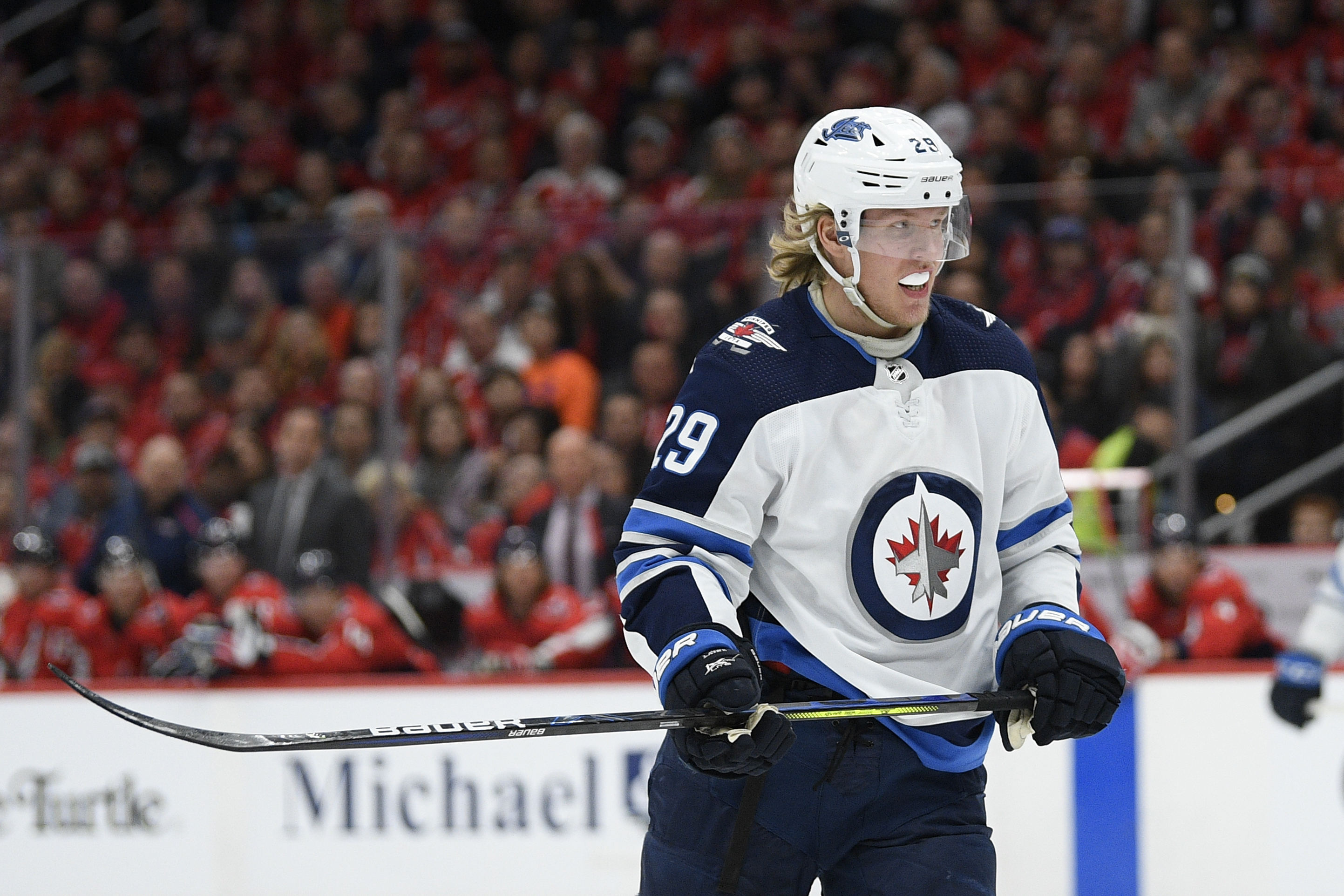 Before the season starts, Dubois signed a similar 2-year bridge deal worth $5 million AAV. He would be a good 1 and 2 punch down the middle with Mark Schiele and they would still be a great tandem if they lose Stastny this summer. Dubois overall is not as skilled as Laine but more disciplined, competent, and responsible. He also runs the left left-wing, and creates plays for himself and teammates around him. At 6'3, 219 pounds, he's solid on the rush and showed 1st centre ability before, he maybe only lacks consistency. Reportedly he wanted to play for a team in a larger market as Winnipeg isn't the biggest Canadian team. Another plus is Cole Perfetti, 2020's 10th overall selection, who probably will be making the roster next season had 37 goals in the OHL. Overall I'll lean more towards the Blue Jackets side for this trade adding a sensational scorer and 3rd liner at best.