Kawahi Leonard gets 8 stitches after colliding with a teammate.
During the Clippers Christmas Day game against the Denver Nuggets Kawahi Leonard needed to get 8 stitches to treat a mouth laceration. Serge Ibaka was going up for a defensive rebound when his elbow hit Kawahi Leonard in his face, immediately sending Leonard to the floor. Kawahi Leonard was bleeding profusely from his mouth while he was being treated on the court. When Paul George saw Leonard on the floor he was looked extremely concerned.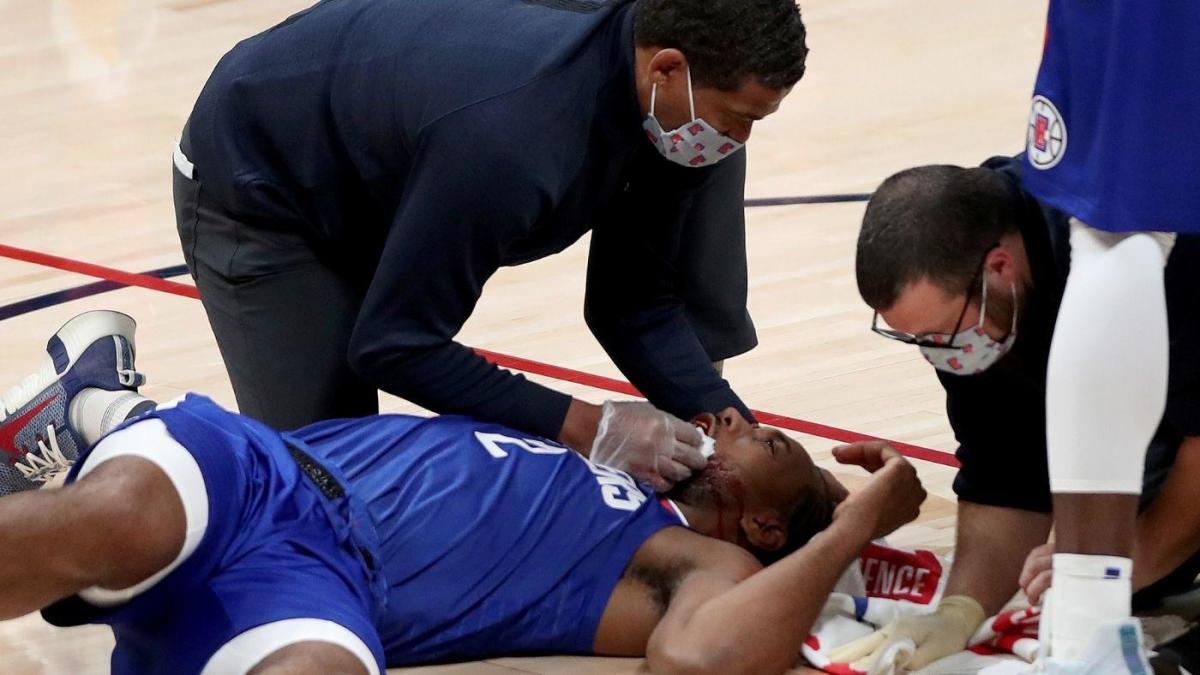 Paul George said he was really worried and thought Leonard was concussed but wasn't sure how bad the injury was because he didn't see the play. George said first and foremost he wanted to make sure Kawahi Leonard was okay. Without Kawahi Leonard in the lineup after the collision, the Clippers got revenge and held on to beat the Denver Nuggets 121-108. Clippers coach Tyron Lue said nothing was said about Kawahi Leonard's injury, it was "next man up" mentality, everybody has to be able to step up.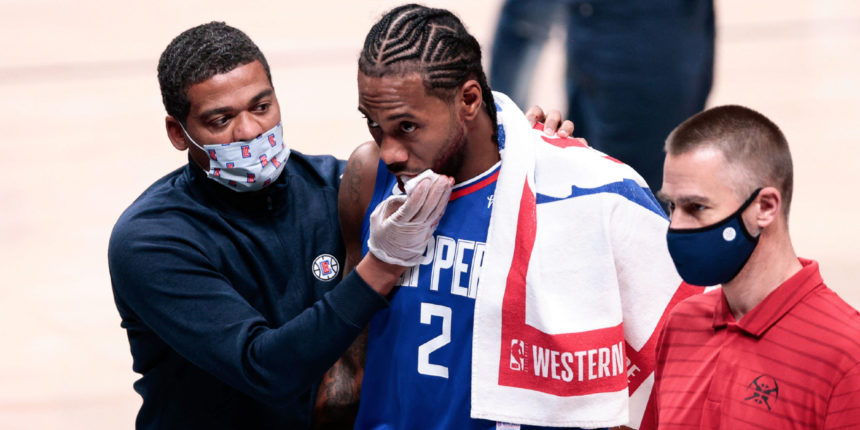 When Kawahi left with the injury he had 21 points, 7 assists, 5 rebounds, and 4 steals in 30 minutes. Coach Lue said he didn't even see the injury, but said that Leonard was going to be fine as he was able to get up and walk off the floor under his power. Clippers forward Nicholas Batam said he talked to Kawahi after the game and he seemed fine. Kawahi Leonard was listed as questionable for Sunday's game against the Dallas Mavericks but ended up missing the next two games due to the injury. 
Shawn Mierczynski.