Final moment heroics lift Chargers passed Falcons; 20-17
To start the game the Atlanta Falcons had the ball and went 3&out. On the Charger's next possession the Chargers had a 15 play 83-yard touchdown drive that ended with Keenan Allen catching a 10-yard pass from Justin Herbert to make the score 7-0. Keenan Allen now has 8 touchdown receptions for the year tying a career-high, and Austin Euler had 6 carries for 47 yards. The Falcons responded with the Falcons drawing up a little trickery with receiver Russell Gage throwing a 39-yard touchdown pass to Calvin Ridley which made the score 7-7 after the first quarter.
To start the second quarter the Falcons made a 45-yard field goal to make the score 10-7 Falcons. On the Charger's next possession The Chargers made a 36-yard field goal to tie the score at 10. For the Falcon's next possession, they scored on a 9-yard touchdown reception from Laquan Treadwell to make the score 17-10 Falcons. To start the second half the chargers will start with possession.

To start the 3rd quarter the Chargers went 3&out but they got it back when Rayshawn Jenkins intercepted Matt Ryan in the end zone. After the interception, the Chargers had a 13 play 80-yard drive that ended with a 12-yard touchdown pass from Justin Herbert to Tyron Johnson to tie the game at 17. Austin Ekeler had 6 carries for 44 yards on that last possession. To start the 4th quarter the Chargers will have possession.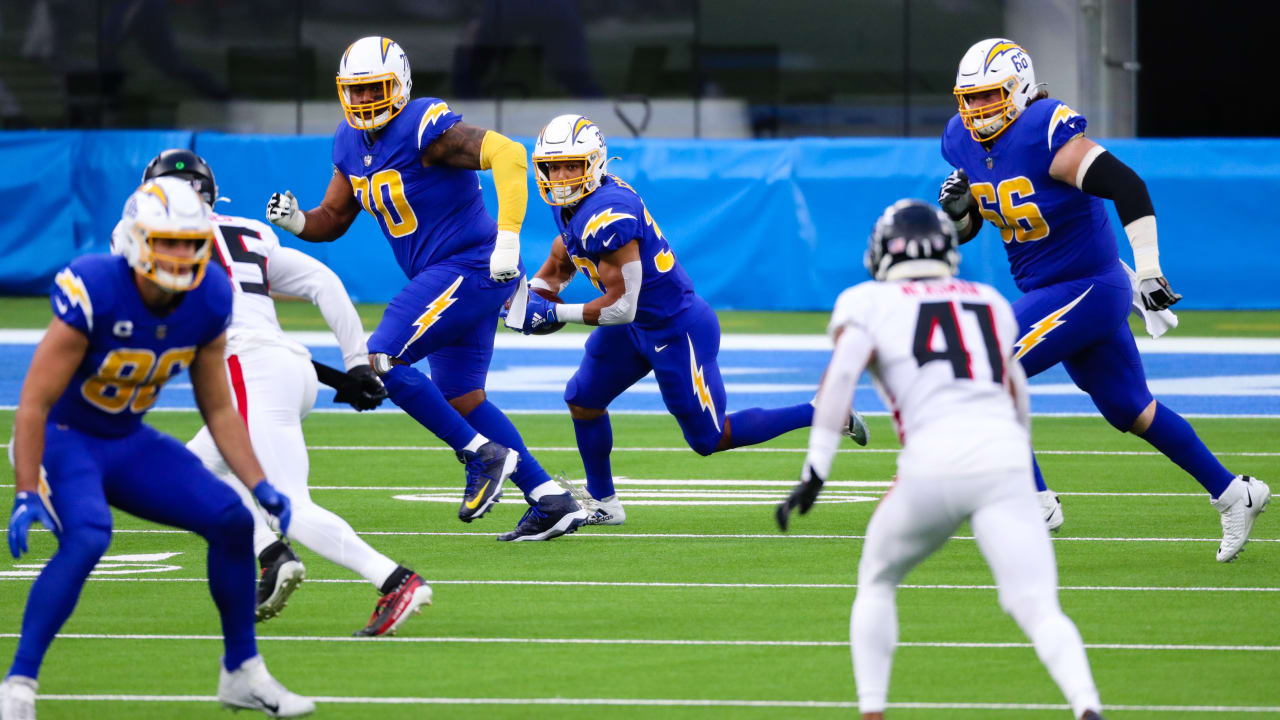 Early in the 4th quarter Keenan Allen set the record for the most receptions by a player in his first 100 games he has 623 catches in 99 games. The Falcons got deep into Chargers territory but Jahleel Addae cut in front of Haden Hurst to pick the ball off for Matt Ryan's second interception of the game. On the Charger's next possession, however, they gave the ball right back when Justin Herbert got intercepted by Blidi Wilson with less than a minute left. Matt Ryan was picked again by Michael Davis. Justin Herbert and the offense drove and in the final seconds, Michael Badgley made a 43-yard field goal to end the game with the Chargers winning 20-17.
by Shawn Mierczynski