Game Recap
The Patriots had a 13 play drive that ended with Cam Newton scoring on a one yard touchdown run on the opening possesion. Newton and company ran the ball 10 times and ate up the first 7:00 minutes off the game clock. Michael Badgley missed a 46 yard field goal at the end of the Chargers first chance with the ball. Before the end of the 1st quarter the Chargers forced a 3 & out and would start the 2nd quarter with the ball. After one quarter of what appeared to be a regular game, things started to immediately get out of hand for LAC.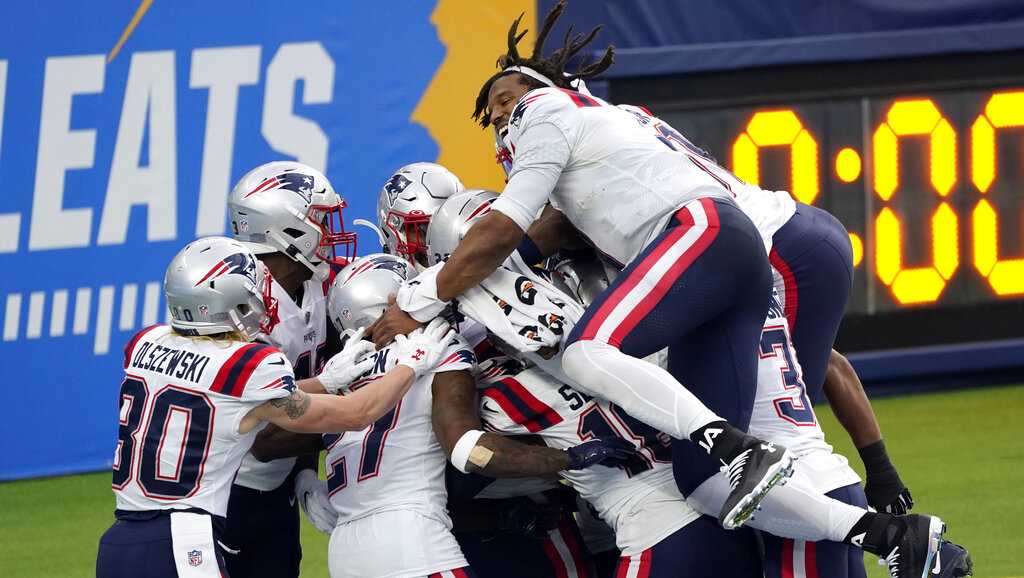 It was mostly the Patriots defense and special teams that was to blame for the Bolts woes. The Chargers started the 2nd quarter with the ball but we're forced to punt. Patriots punt returner Gunner Olszewski took the ball 70 yards for a touchdown to make the score 14-0 Patriots. Late in the 2nd quarter Cam Newton scored his second touchdown to make the score 21-0. Before Halftime the Chargers Michael Badgley kicked a 58 yard field goal that was blocked and Devin Mccourty returned it to the end zone to make the score 28-0. 
To start the 2nd half the Chargers had the ball and Justin Herbert was intercepted by Chase Winovich. The turnover resulted in a 5 yard TD reception by Nkeal Harry to make the score 35-0. The Chargers were completely pummeled in all facets of the game and the  Patriots were starting the 4th quarter with a another punt return.
The Chargers offense was non-existent and Gunner Olzewski returned the 4th quarter opening punt 61 yards setting the Patriots up with a made a field goal to make the score 38-0. With just over 8:00 left the Chargers turned the ball over yet again. On the Patriots next possession Jarrett Stidham took over for Cam Newton and connected with Gunner Olszewski for his second touchdown to make the score 45-0. The Chargers lost yet another game to making their record 3-9 in the unprecedented 2020 season.
-Shawn Mierczynski