Justin Herbert's gets his first W
To start the game the Jacksonville Jaguars went three and out. For the Chargers first drive Justin Herbert had a 32-yard run and a 27-yard catch by Keenan Allen and Michael Badgley made a 35-yard field goal. The chargers forced the Jaguars to punt three possessions in the first quarter. There was a combo sack by Joey Bosa and Uchenna Nwosu. Justin Herbert lead the Chargers on an 11 play 71-yard drive capped off by a 7 yard run by Joe Reed Michael Badgley missed the point after attempt to keep the score at 9-0 to end the first.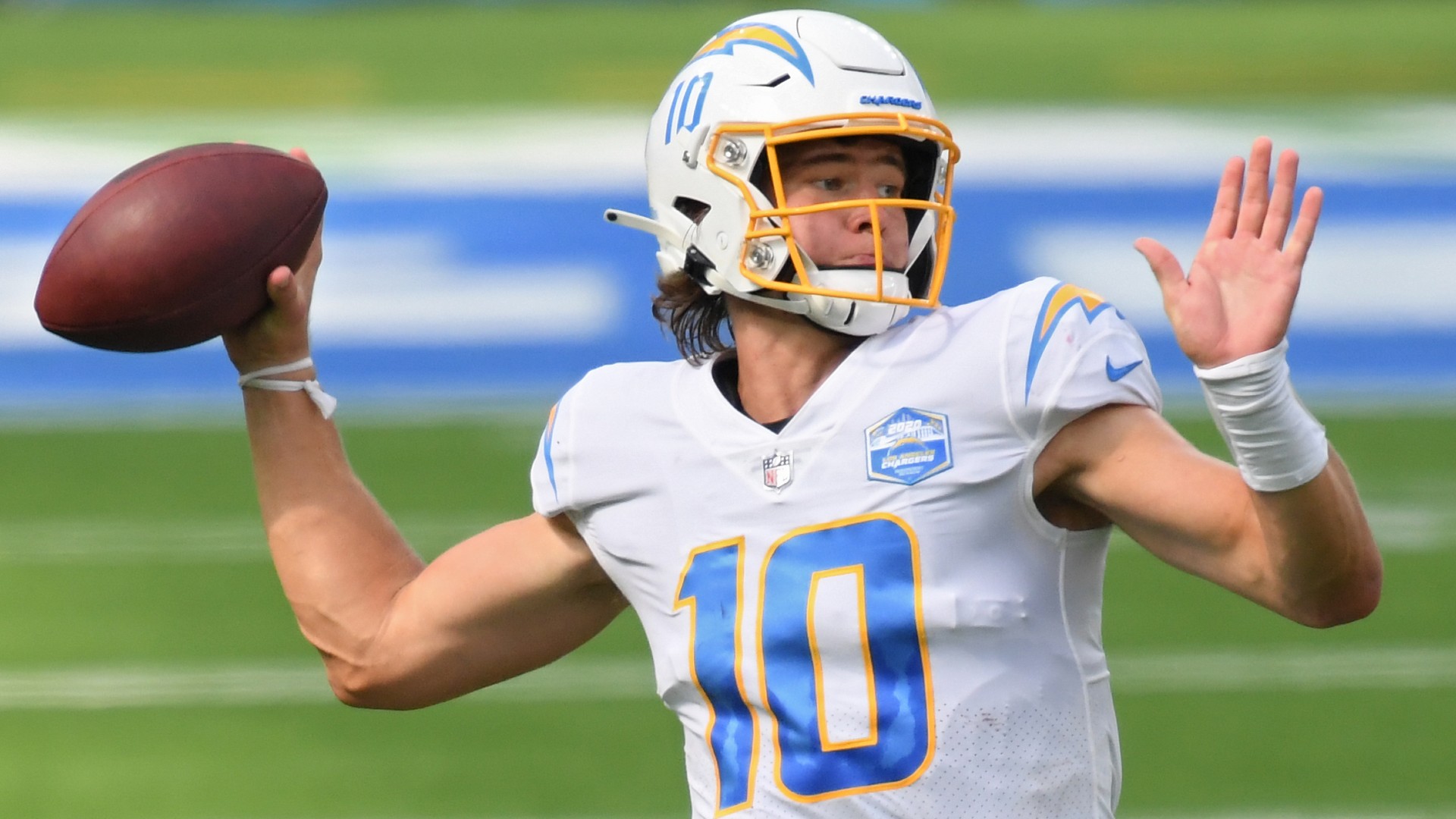 To start the second quarter the Chargers forced another 3 & out thanks to another sack by Nwosu. On the Chargers ensuing possession Justin Herbert connected with Donald Parham Junior for a 22-yard score to make it 16-0. On Jacksonville's next possession thanks to chunk plays they cut the Chargers lead to 16-8 because of a James Robinson run and getting the 2 point conversion. Before halftime, James Robinson scored again to make the score 16-14 but the Jaguars missed the conversion to keep the score at 16-14 going into halftime.
The Chargers got the ball to start the second half the Chargers went 3 & out but the punt got blocked by Daniel Thomas that was returned for a touchdown to make the score 21-16 Jacksonville. The 3rd quarter belonged to Justin Herbert who threw for two touchdowns and ran for one. the receivers who caught the touchdowns were Virgil Green and Jaylen Guyton. Later in the quarter the Jaguars fumbled a kick off the Chargers recovered and 4 plays later scored t make the score 36-29.
The fourth quarter was pretty quiet with about 6:30 left the chargers made a field goal t9 make it 39-29. After the Jaguars turned it over the Chargers were able to run the clock out and win. This was their second win and the first win for rookie quarterback Justin Herbert.
-Written by Shawn Mierczynski