Football is back!
The Pittsburgh Steelers took on the New York Giants on Monday Night, as it was the established veteran play-caller in Ben Roethlisberger, versus the promising 2nd-year Quarterback out of Duke, the 6th pick in the 2019 NFL Draft. There were plenty of notable things that occurred in this game, and in this article, I will give you my thoughts and analysis on the Steelers' performance, and a grade on that game versus the Big Blue.
Offensive Analysis:
Ben Roethlisberger: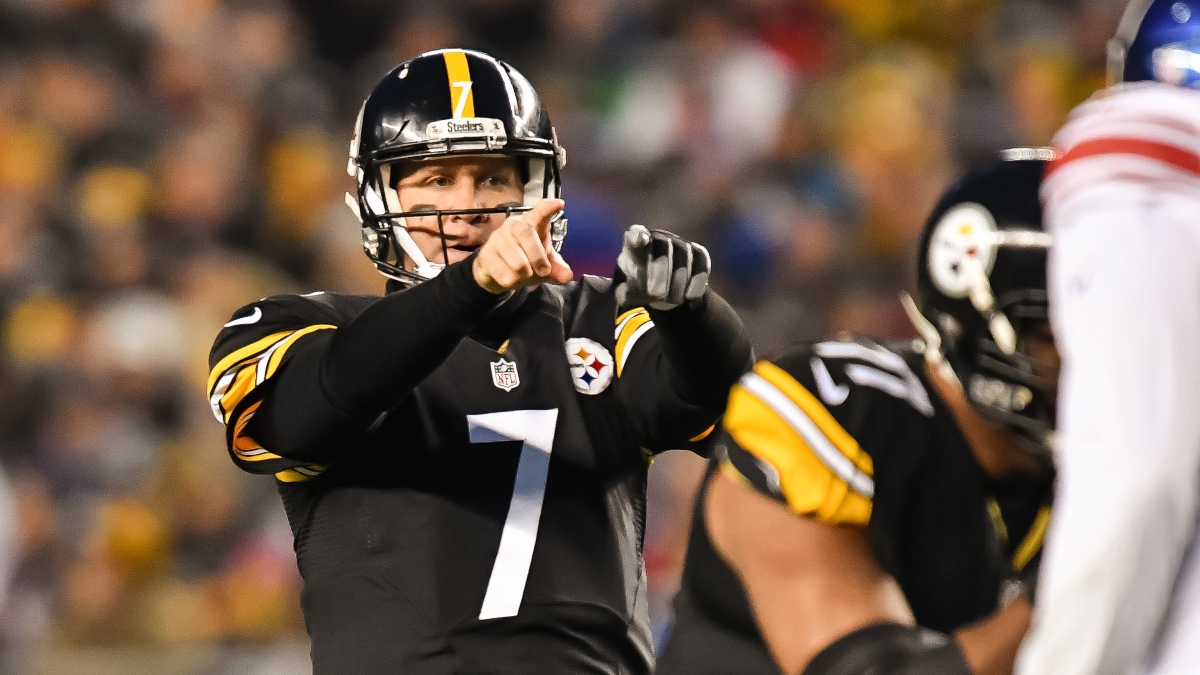 Big Ben Roethlisberger was the biggest storyline before the game. It was a legitimate question of how Roethlisberger would fare after his elbow surgery, especially means there was no preseason to work those flaws out. Early in the game, he was awful, and there is no way around that. He was missing simple check downs to running backs, he was very conservative, and overall he was way out of sync. Later on into the game, specifically in the second half, the Ben Roethlisberger of the last decade-plus, and the Roethlisberger we all love to see had come back. He was in sync, he was making throws at a higher clip (albeit still not at a great clip), and he led the Steelers to a trio of touchdown drives.
James Conner:
Conner was extremely hyped up this season. And although it is only 1 week, against the Giants was a golden opportunity to have a great game. Instead of having a great game, he had an embarrassing one, where he ran the ball 6 times for only 9 yards. In the passing game, he also struggled, as he only had 2 receptions, and dropped several routine plays. Conner is undoubtedly the biggest disappointment on this Steelers offense, and possibly even out of the entire team.
Benny Snell:
What a way to burst on the scene for 2019 4th round pick Benny Snell. After Conner left the game for injury reasons, Snell became the Steelers main back, and he ran with the opportunity, with an astounding 113-yard game, on only 19 carries. He showcased the elusiveness that we saw from his days at Kentucky, as well as his very good awareness. Expect Snell to get some more time on the field, as he certainly blew away everyone with that unprecedented performance.
JuJu Smith-Schuster:
After a disappointing, injury-filled campaign last year, and a contract year for Smith-Schuster, he needs a good year this year. He had a nice game, with 6 catches, 69 yards, and 2 TD grabs. His awareness also was on point when Benny Snell lost the football and JuJu jumped right on it. Good day for JuJu, and expect more of the same.
Offensive Line:
The offensive line was atrocious in pass protection. The pocket was collapsing in a heartbeat, which is unacceptable. The lone bright spot did come when they were run blocking. They did well at times, despite some glaring errors.
Defensive analysis:
Bud Dupree:
He was phenomenal last year, don't get me wrong. But in this game, he made his presence felt early, especially against the run. Jason Garrett's offense was not concealed at all, so it was easy to recognize plays, especially early on in the game. Dupree took full advantage of this, as the lineman looked right past him for the big guys, and Dupree feasted.
TJ Watt:
He performed just as expected, which was him making plays and being a big contributor for the Steelers defense. He made an incredible play to bait Daniel Jones into throwing a pick straight to him. Otherwise, he made some good stops, allowed minimal yardage, and contributed a lot to the success of the Steelers defense.
Steven Nelson:
Every other player above has received a positive Analysis with the exception of James Conner. That streak is not continuing, as Steven Nelson played awful. He was absolutely horrific in man coverage, even when it was predictable what the Giants were going to do. He along with Joe Haden bombed coverage on the large Slayton touchdown too. He missed some tackles in addition to the rest of the nightmare performance.
Joe Haden:
I genuinely could copy and paste the above analysis, because Haden performed similarly awful. But no. Haden performed even worse. Haden couldn't guard anyone, he was missing tackles left and right, blew coverage several times, and looked out of sync.
Terrell Edmunds:
Lol. I don't even know what to say about Edmunds. He couldn't really play man or zone coverage, didn't contribute to stopping the run, and only had 7 tackles because of how awful he played.
Mike Hilton:
Hilton was used mostly in nickel and dime formations, but he was excellent when called upon. He could play coverage *gasps*, he pressured Daniel Jones when necessary, and he made plays all over the field. A wonderful performance from Hilton.
Special Teams Analysis:
Chris Boswell:
He made both of his field goal attempts, but missed an extra point attempt. To quote Ninja, "I don't understand how NFL Football teams just allow kickers that just… miss… kicks." In all seriousness though, it was his first extra PAT of the year, and everything's gonna be alright.
I'm just going to say this about his technique on punt returns: Nah chief, that ain't it. He fumbled, which gave NY a free FG, he made some other awful decisions, and yeah, it wasn't great.
Grade:
It was week one, and there was no preseason. Offensively, they did what we expected, but not phenomenal, so I will give them a B. But defensively, the impacts of no preseason are much larger, considering you can't touch Big Ben, so for the front 7 to come out firing like that is incredible. Secondary struggled a little bit, but everything is going to be alright when they get more reps in. Overall grade, I give them an A.