Football is Back
Not even a few months ago I remember speaking to my wife about how I was afraid there wouldn't be an NFL season. Now, the first Sunday has arrived and I would be lying if I said I wasn't overwhelmed with joy! Football is finally back! However, there is a stigma overlaying the games like a smog rolling over a city.
Before the season began, there was no offseason, and barely practices. So many injuries occurred and I selfishly thought "what is going to happen with fantasy football?!" I understand that sounds terrible, but people have things they care about, and I defy anyone to tell me they didn't think the same!
Bucs Vs. Saints Recap
Today, September 13, 2020, The New Orleans Saints faced off against what is looked at as a juggernaut in the Tom Brady led Tampa Bay Buccaneers. The Bucs have so many weapons that it almost seems unfair on paper. From the newly acquired Tom Brady, Rob Gronkowski, and Leonard Fournette, to the team veterans of Mike Evans and Chris Godwin.

The Saints are no slouches in their offensive stable, however, led by Drew Brees, Michael Thomas, Alvin Kamara, Jared Cook, and the recently acquired Emmanuel Sanders. Both teams have solid defenses as well, so this game is going to be a "bonafide barn burner" to quote the great WWE commentator Jim Ross.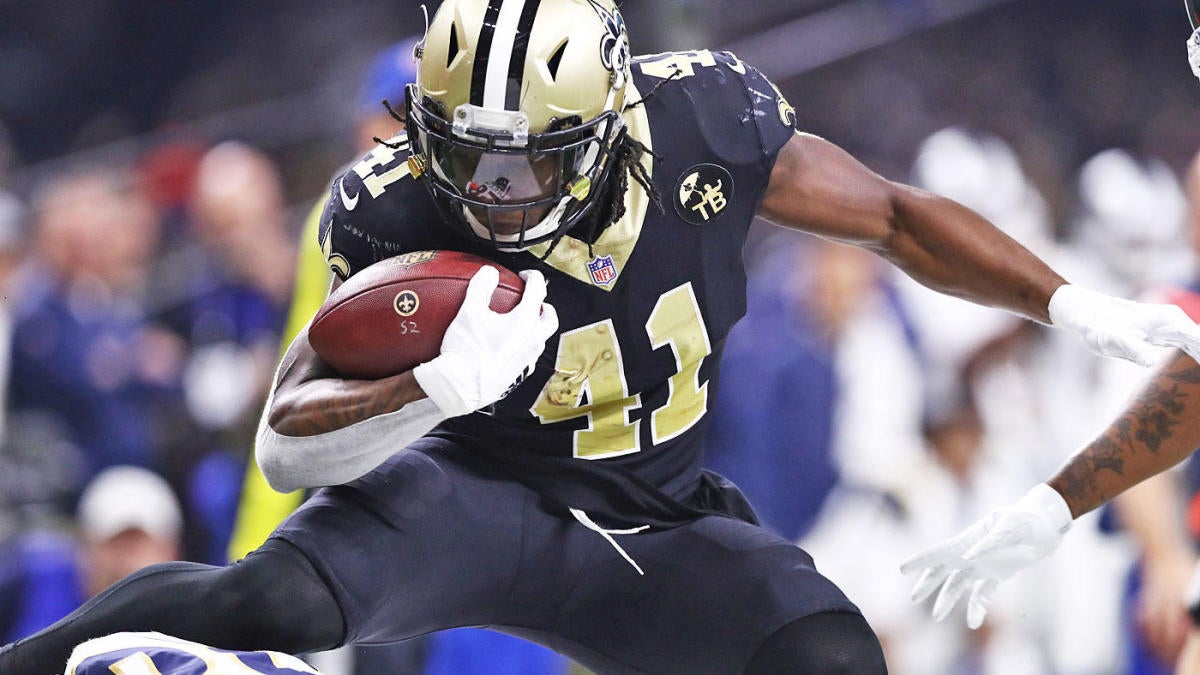 The Saints started with the ball with a quick pass to Taysom Hill. The following play the tried a screen to Alvin Kamara for a screen and wasn't able to gain anything. In a last-ditch effort to get the first down, Brees threw a pass to Jared Cook on a slant, but Cook was stopped short. Then it was time to see what Brady would do to start his time with the Buccaneers. He looked as he always did throwing passes to Chris Godwin and Ronald Jones moving down the field like it was a 2-minute warning.
The Saints defense was looking tired almost immediately, picking up a few DPI's early. You could also see the frustration after a handoff to Ronald Jones Jr, when Cam Jordan started pushing an offensive lineman as soon as they got up, getting face mask to face mask in anger and frustration that he forgot about social distancing. After a seemingly strong goal-line stand by the Saints, Brady ran the ball in. Not looking great so far for the Saints, but there is a lot of time left.
After a slow first quarter, things picked up in the second with 2 TD's from Alvin Kamara within 90 seconds of each other, giving the Saints a 17-7 lead. Kamara carried the ball 12 times for 16 yards and one touchdown while tallying five receptions for 51 yards and another score. The defense was starting to pick up as defensive end Trey Hendrickson sacked Tom Brady in the second quarter to set up a field goal attempt that was blocked by Magnus Hunter, which set up a 29-yard field goal that was made by Wil Lutz.
The Saints defense were the stars of the game, with multiple interceptions thrown by Tom Brady. One to Marcus Williams in the second quarter, and a pick-six to Janoris Jenkins which helped take the Saints to a 14 point lead. Linebacker Demario Davis and DE's Trey Hendrickson and Carl Granderson all had sacks on the quarterback they call "The Goat".
Brees set yet another milestone by passing HOF member Brett Favre (10,169) in pass attempts with his 9th pass of the game. Brees completed 18 of 30 passes for 160 yards and 2 touchdowns. Not exactly a great fantasy outing, giving anyone rostering him only 18.40 fantasy points. Outside of Kamara (12 carries for only 16 yards and a TD, but 5 receptions for 51 yards and another TD totaling 23.70 points) the rest of the Saints offense was lackluster. Mike Thomas had only 3 receptions on 5 targets for 17 yards totaling a disturbing 4.70 fantasy points. The newly acquired Emmanuel Sanders had 3 catches on 5 targets for 15 yards and 1 TD totaling 10.50 fantasy points. The top receiver of the game after Kamara was Tight End, Jared Cook, with 5 catches on 7 targets for 80 yards giving him 13.00 points.
The Saints defense was the second-highest scorer in fantasy points for the team with 22.80 points from their 3 sacks, 2 interceptions, 1 fumble recovery, 1 blocked kick, 58 return yards, and 1 defensive touchdown. Field goal kicker Wil Lutz accrued 10 points with a pair of field goals inside 20-29 yards and 4 PAT's
The Saints defeated the Bucs 34-23 starting their record at 1-0.
Written by:
Jay Parrish
The Fantasy Football Plug