If there was ever a year where everyone desperately needed an NFL season, 2020 is it. Which means, it's the prime betting season! With sports betting becoming legal in more states across the country, sportsbooks see the most action during the NFL season. This year is unlike any other with all the restrictions due to COVID-19. The most important elements leading to the season opener such as minimizing practices, coverage of those practices, and of course, the cancellation of all preseason games will make it challenging to pinpoint best bets. Continuity will play a key role in early season wagering but that's not going to stop anyone from betting on their favorite team to win the Super Bowl, or their favorite player winning the MVP. So let's get to it!
Sack Leader
Robert Quinn +4000
Robert Quinn finds himself in a great situation with the Chicago Bears. He will be opposite of Khalil Mack, the focal point for opposing offenses which leaves the door wide open for Quinn. Coming off of a season where he led the league in pass rush win rate also led to 11.5 sacks. Last seasons' sack leader, Shaq Barrett finished the 2019 season with 19.5 sacks just edging out Arizona's Chandler Jones. Barrett is the odds on favorite along with Aaron Donald at +1200. Shaq Barrett is proof that other than the odds on favorite can win on this particular bet. Aaron Donald will continue to see double teams as he is arguably the best defensive player in the league. Robert Quinn at 40-1 screams value as a realistic long shot.
Most Rushing Yards
Josh Jacobs +1400
Josh Jacobs rushed for over 1000 yards in his rookie season on just over 240 carries. All five starting offensive linemen are returning for the 2020 season and are a top-five offensive line in the league. Jon Gruden will look to incorporate his young running back into the offense with a much bigger workload who should see at least 250 carries behind that beefy rugged line.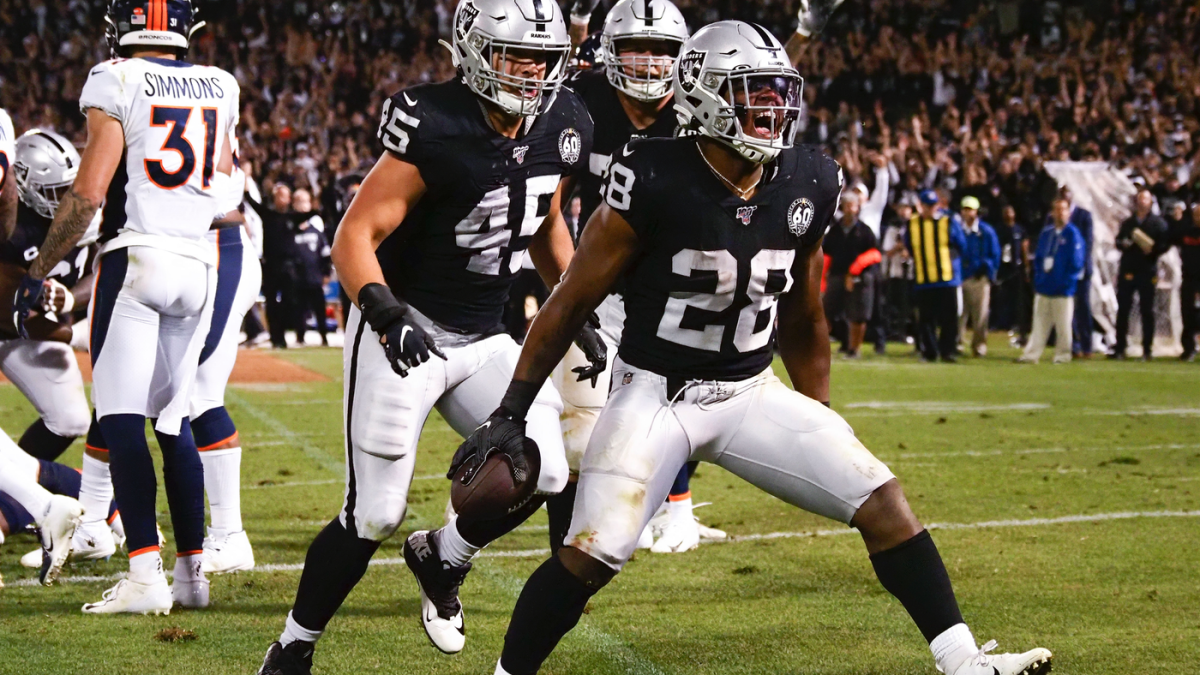 Total Wins
Cincinnati Bengals O/U 5.5 wins
This is simply based on a huge upgrade at the quarterback position. Joe Burrow. Burrow who is coming off a dominating National Championship game has been excelling in such a short period learning the Bengals playbook inside and out. He will be working with one of the deepest wide receiving cores in the NFL. AJ Green who hasn't played since 2018 and is looking for probably the final contract of his career is more than motivated to have a comeback year. The biggest test for Joe Burrow and the Bengals will be facing the Steelers and the Ravens twice a year. That is the real litmus test, going up against two of the best defenses in the NFL.
MVP
Dak Prescott +1400
The Dallas Cowboys are entering the year with a new head coach in Mike McCarthy but the same offensive coordinator in Kellen Moore. The Cowboys added another weapon in the NFL Draft in CeeDee Lamb for Dak. This will only increase his chances of having a better year than in 2019. This offense is loaded with talent and Prescott who hasn't missed a game since becoming the Cowboys full-time starter will have every opportunity to lead his team to the promised land. Dak was in the top 10 in several passing categories last season, now the only concern might be the offensive line with Travis Frederick retiring and La'el Collins starting the season on IR but Jerry Jones did address the offensive line in the draft by taking Tyler Biadasz 146th overall out of Wisconsin who produces offensive lineman for breakfast.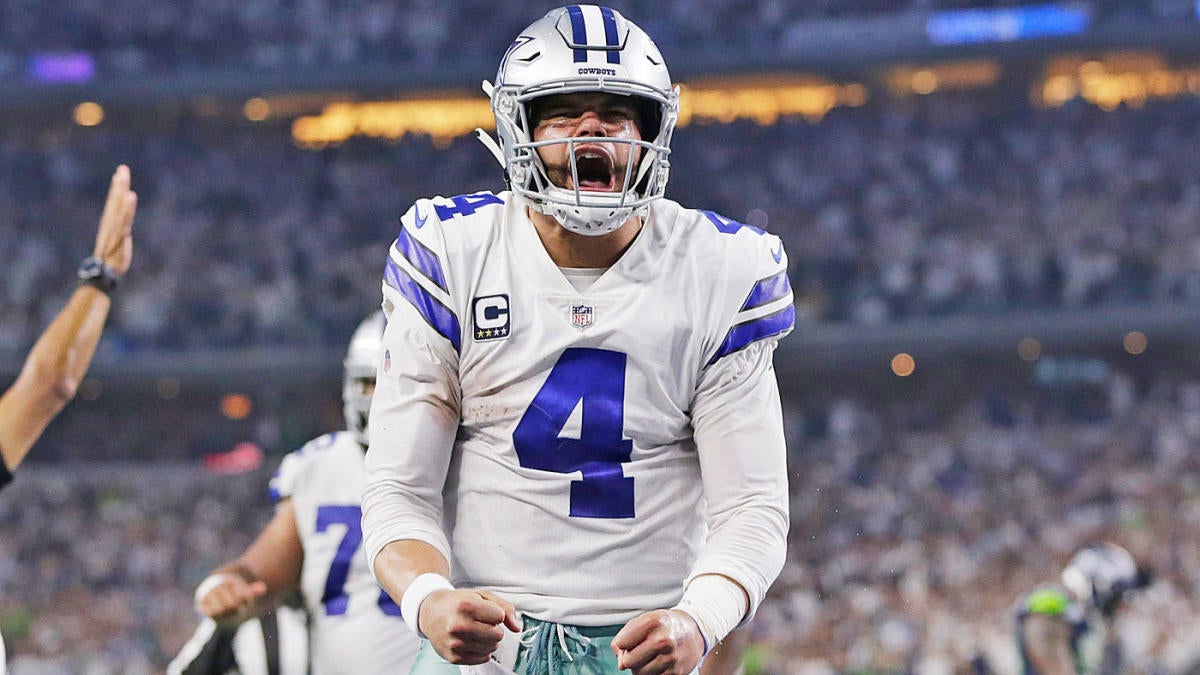 Team Futures/Division Winners
AFC East
New England Patriots +180
No one in their right mind should bet against the best coach in the history of the NFL. Bill Belichick has owned the AFC East since the beginning of time. Grant it that was with Tom Brady who is arguably the greatest quarterback of all time. There was so much smoke early on as to who will be their starting quarterback and how Jarrett Stidham is ready to take the next the next step to lead the Patriot offense in somewhat of a transition year. Lies! Belichick goes out and signs Cam Newton who is hungrier than ever to prove his doubters wrong. Cam who has now been named the starter with Stidham going on IR goes to show that short sleeve hoodie Bill isn't ready to give up the reigns in the AFC East.
AFC West
Chiefs -500
Let's face it. You can try to look at every angle read every statistic and there isn't a single team in the AFC West that will even tickle Patrick Mahomes and the reigning Super Bowl champion Kansas City Chiefs. What could have been a slight sneaky chance to the Denver Broncos has gone out the window with the season-ending injury of Von Miller. Easiest money you can make but it'll cost you.
AFC South
Texans +350
The Houston Texans are not getting a lot of Vegas to win the division behind the Indianapolis Colts +125 and the Tennessee Titans +150. Look Bill O'Brien did trade away their best offensive weapon in DeAndre Hopkins to the Arizona Cardinals but they still Have Deshaun Watson who is far and away from the best quarterback in this division. O'Brien did add Brandin Cooks and David Johnson in the offseason but his best move was locking up his quarterback for the foreseeable future. Watson who signed a four-year, $160 million contract with nearly $111 million in guarantees is going to continue to put this team on his back and lead them atop this division.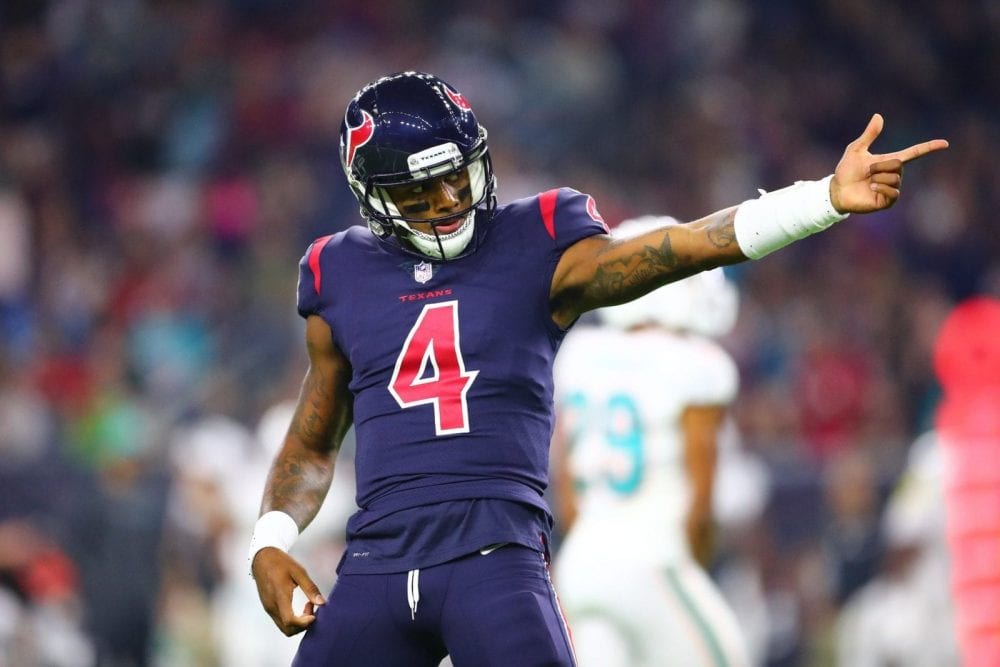 AFC North
Steelers +350
This Pittsburgh Steelers defense is for real. At every level, they have All-Pro talent. Cam Heyward who they just signed a 4-year extension, TJ Watt one of the best pass rushers in the league, Devin Bush Jr. who is going into his second year after a great rookie season. Joe Haden the wily veteran and of course Minkah Fitzpatrick who they gave up a fortune for yet, made an immediate impact by recording four interceptions in his first six games with the team. Ben Roethlisberger who is coming off of Tommy John surgery and should be in play for comeback player of the year at +350. (odds on favorite along with Cam Newton) As long as Big Ben can stay healthy this team will go beyond just winning the division.
NFC North
Minnesota Vikings +160
Coach Mike Zimmer and his Minnesota Vikings took a hit by placing their leading pass rusher from a season ago Danielle Hunter on IR to start the season so he'll miss at least three games. On the bright side, the Vikings just traded for Yannick Ngakoue who they gave up a second-round pick for to the Jacksonville Jaguars who are in full tank mode for Trevor mode. The Vikings are the lone team that made some real improvements to their roster in the offseason. With the departure of disgruntled wide receiver Stefon Diggs to the Buffalo Bills via trade. They replaced him by drafting Justin Jefferson in the first round of the draft. Kevin Stefanski earned himself as the new head coach of the Cleveland Browns who was then replaced by Gary Kubiak as the new OC for the Vikings. Now, the Green Bay Packers didn't add any help in the offseason for Aaron Rodgers, the Chicago Bears will continue their offensive woes mainly in part of the quarterback play, and the Lions, well, they're the Lions.
NFC East
Dallas Cowboys -121
The Cowboys have only one team standing in their way of winning the NFC East and that's the Philadelphia Eagles. The division race could come down to the very end just like last season, but the edge should go to the Cowboys here as once again the Eagles have injury questions leading into the start of the season. Their first-round draft pick Jalen Raegor will miss at least one game with a shoulder injury. Alshon Jeffery could miss the entire month of September. Star running back Miles Sanders has a lingering hamstring injury, and stud left Tackle Lane Johnson hasn't been a full participant in several weeks. If the Cowboys manage to stay healthy and live up to expectations they will come out atop the NFC East and then some.
NFC South
Tampa Bay Buccaneers +150
Tompa Bay is in full effect. One could argue that Tom Brady has never had such an arsenal at his disposal. Two number one wide receivers in Mike Evans and Chris Godwin. Rob Gronkowski would do anything for Tom including come out of retirement and he might not even be the best option at tight end with OJ Howard still on the roster. With the recent signing of Leonard Fournette it's only a matter of time before he gets fully acclimated to the offense. Brady feels like he still has something to prove which is insane, but that's what drives him and has led him to a hall of fame career. Don't sleep on the Bucs defense. Todd Bowles might not be a great head coach but he is a great defensive coordinator and he has a plethora of talent he will continue to develop at each level of his defense with the likes of Shaq Barrett, JPP, Lavonte David, and Devin White.
NFC West
Arizona Cardinals +700
Listen. The Cardinals have the best chance of going from worst to first. there's always a team in the NFL that makes the jump from worst in their division to winning it. The Chicago Bears did it in 2018 along with The Houston Texans. The Cards added DeAndre Hopkins via trade and just signed him to a massive two-year, $54.5 million extension making him the highest-paid wide receiver in NFL history. Kenyan Drake is out there to prove he's capable of playing a full season and repeat what he did towards the end of last season. Even if that doesn't come to fruition Arizona has great running back depth with Chase Edmunds and rookie Eno Benjamin. This future has value written all over it not to mention the fact that the Super Bowl runner up (San Francisco 49ers) has flopped the following year unless your name is the New England Patriots.
NFC Champion
Dallas Cowboys +750
This is the year the Dallas Cowboys finally make it back to the Super Bowl only to walk into the buzz saw that is Patrick Mahomes and the Kansas City Chiefs.
AFC Champion
Kansas City Chiefs +300
Super Bowl Winner
Kansas City Chiefs +600
Let the new Dynasty begin. This is Patrick Mahomes league and he's going to continue to put on a show. Just sit back and enjoy because what they have going on in Kansas City is something to behold.