This off-season the New England Patriots and the National Football League saw the end of an era. One that saw a 20-year partnership between Bill Belichick and Tom Brady culminated by free agency. The two shared 6 super bowl victories and 9 super bowl appearances for the Pats in that span. It was the true definition of a dynasty.
During the season, there was a different feel, a feeling that that team, that dynasty, was disintegrating. There was tension on the field and the sidelines. There was something we hadn't seen. A failing Patriots offense. The offense was horrible for the Patriots a year ago. They failed both to move the football down field and score. Brady seemed to be playing with a "screw it" type of attitude. Now with Jarett Stidham under center things will look drastically different. How the offense will perform is unknown at this point. Let's see if the draft was enough to help rather than hinder the uncertain New England offense.
Round 2, 37th overall selection: Kyle Dugger, Safety
Kyle Dugger is an all-around good pick, but may have surprised fans that he was taken here. The New England safeties are getting long in the tooth and they also traded away Duron Harmon, so we can see the reasoning. Dugger can help fill the hole at the safety position and improve an already stellar defense. The Patriots' success may hinge on trying to minimize the impact Jarrett Stidham will have in his first year under center. In college, Dugger made an impact. In his first year at Lenoir-Rhyne Dugger finished with 4 interceptions and 10 passes defended. He missed the following season, but returned a year later with a career-high 85 tackles, 6 passes defended, and 1 interception. Dugger is also is an elite punt returner, earning first-team honors.
Round 2, 60th overall selection: Josh Uche, Outside Linebacker
Josh Uche is a type of player that will take some time to develop. If he can be brought along well within New England's system he may prove to be a valuable NFL player. At Michigan Uche did relatively nothing during his first two years in which he saw limited playing time. He finally broke out during the second half of his college career by recording 7 sacks and 8 tackles for loss in his junior season. He improved to 7.5 sacks and 10.5 tackles for loss in his senior campaign. The New England Patriots lost Kyle Van Noy and Jamie Collins so a play at drafting a linebacker was in their cards. Van Noy and Collins will be hard to replace immediately, but Uche does have the skills to eventually step up for the team.
Round 3, 87th overall selection: Anfernee Jennings, Outside Linebacker
Afernee Jennings is a solid player that has improved significantly every season. He is the type of athlete likely to have a Hall of Fame development trait in a Madden video game.
Jennings had limited playing time year one in college, only recording 19 tackles (2 for loss). He found more playing time in year two and showed promise as he recorded 41 tackles (6 for a loss), 1 sack, 2 passes defended, and 2 forced fumbles. Jennings' Junior year was when the beast was unleashed. He accumulated 50 tackles (13 for loss, 10th in SEC), 5.5 sacks, 11 passes defended (3rd in SEC), 1 interception, and 2 fumble recoveries (one returned for a touchdown.) Jennings recorded 83 tackles (12.5 for loss, 3rd in SEC), 8 sacks (3rd in SEC), 5 passes defended, 1 interception, and 1 forced fumble in his final season.
The Pats lost two solid linebackers via free agency and so it was likely the Pats would use one, if not two, premium picks on linebackers. Anfernee Jennings is an exceptional player and will fill in for Van Noy/Collins very well. This particular selections holds the most weight when grading out the Patriots draft.
Round 3, 91 overall: Devin Asiasi, Tight End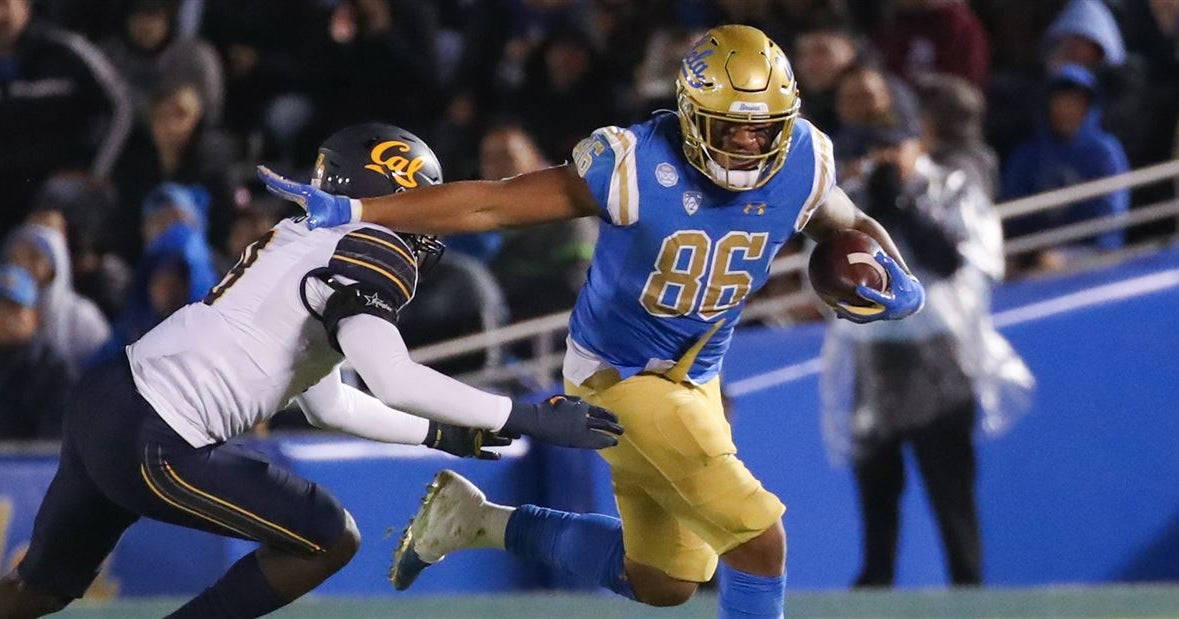 Devin Asiasi is a Tight End that will be used as a blocker rather than a receiving weapon. The Patriots offensive line is not a youthful group, and some are leaving in free agency. As far as the lines youth goes, David Andrews just missed a whole season with a blood clot. If there was any concern about blocking, it might have been wiser to beef up the offensive line.
Round 3, 101 overall: Dalton Keene, Tight End
To get TWO tight ends with contradictory playing styles is honestly illogical. Not to doubt Bill Belichick, but he seems to shoot for the stars. He may have only reached the stratosphere on this one. Belichick looks more like Bill O'Brien with this move than he does himself. The Patriots have far too many holes on offense to be drafting multiple players to fill one position. Only Booger McFarland can understand the logic behind this one.
Round 5, 159 overall: Justin Rohrwasser, Kicker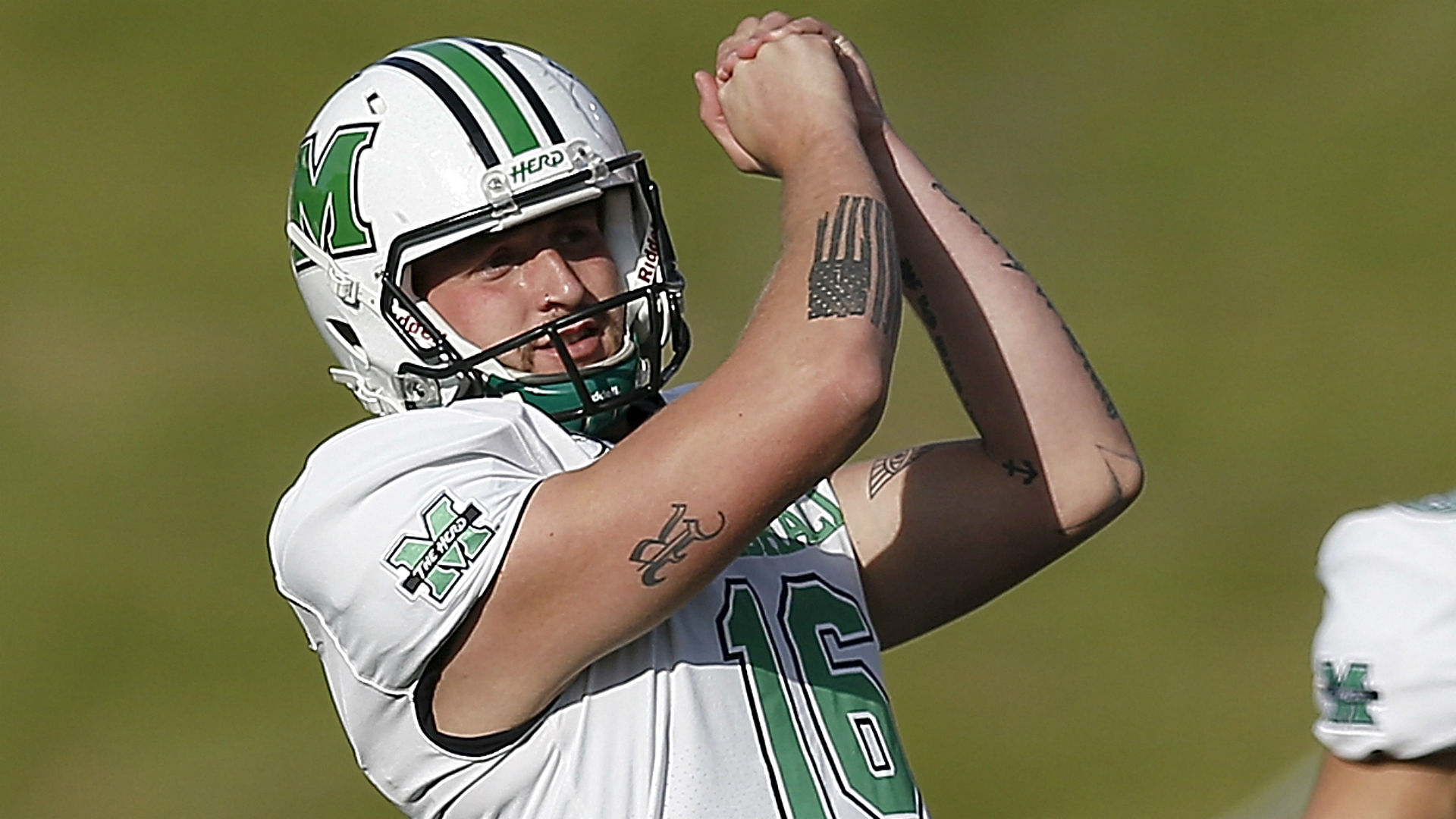 Uh, what? This is pure blasphemy. The New England Patriots are in no condition to be taking a kicker in the 5th round. We just discussed the back-to-back tight end selections. What are you doing drafting a kicker when you haven't selected a wide receiver yet. Jarrett Stidham might be well on his way to Aaron Rodger's territory, oh wait, Rodgers at least has a true number one wide-receiver. Oh, and by the way, Justin Rohrwasser probably wasn't even the best kicker available. Bass and Blankenship were obviously still on the board. Shame on the New England Patriots, and may the idea of Trevor Lawrence bring the franchise false hope moving forward.
Round 6, 182 overall: Michael Onwenu, Offensive Guard
Getting a guard here was a nice move, and it was a necessary one. The Patriots o-line is currently more or less in shambles. Some young boom or bust guys could end up working out, so shots at them at this point is a solid play. New England is going to draft a wide receiver sometime soon though, right?
Late rounds: 
Round 6, 195th overall: Justin Herron, Offensive Tackle
Round 6, 204th overall: Cassh Maluia, Linebacker
Round 7, 230th overall: Dustin Woodard, Center
Nope! No wide-receivers in this draft.
The first 3 picks were wonderful as they filled needs for the Patriots. Selections 4 and 5 could be considered below-average, but not a waste in the slightest. The 5th round selection of a kicker is an abomination to NFL drafts (sorry, not sorry). The next 2 picks were good-ish, 195th overall selection was below-average, and the last pick was decent.
Final Draft Grade: I give the total grade a C-. The Patriots spiced up the strength of the team (the defense), but it was questionable that they didn't address the receiver position, especially with such a talented class. New England instead chose a contradictory approach. Unfortunately, drafting only one receiving tight end is all the Patriots were able to do to somewhat bolster their offense. An offense that might not mesh together very well is concerning given the fact that it will be an inexperienced Jarrett Stidham taking the place of the legendary Tom Brady.