The Cleveland Browns were believed to be a prominent threat in the AFC, at least before the onset of last season. They even received some Super Bowl hype from Vegas odds-makers. Turns out, the Browns were still the Browns. Their dreams were crushed the instant the regular season started. This was primarily due to their offensive line's ineffectiveness. Baker Mayfield, the Browns franchise quarterback, was smacked around in the backfield for a large portion of the season. Coming into this off-season it was obvious that the Browns would focus on building upon their offensive line, either through free agency or in the draft, most likely both. The team began by picking up Jack Conklin in free agency, but what offensive linemen would they draft, and what other positions would they address by selecting rookies?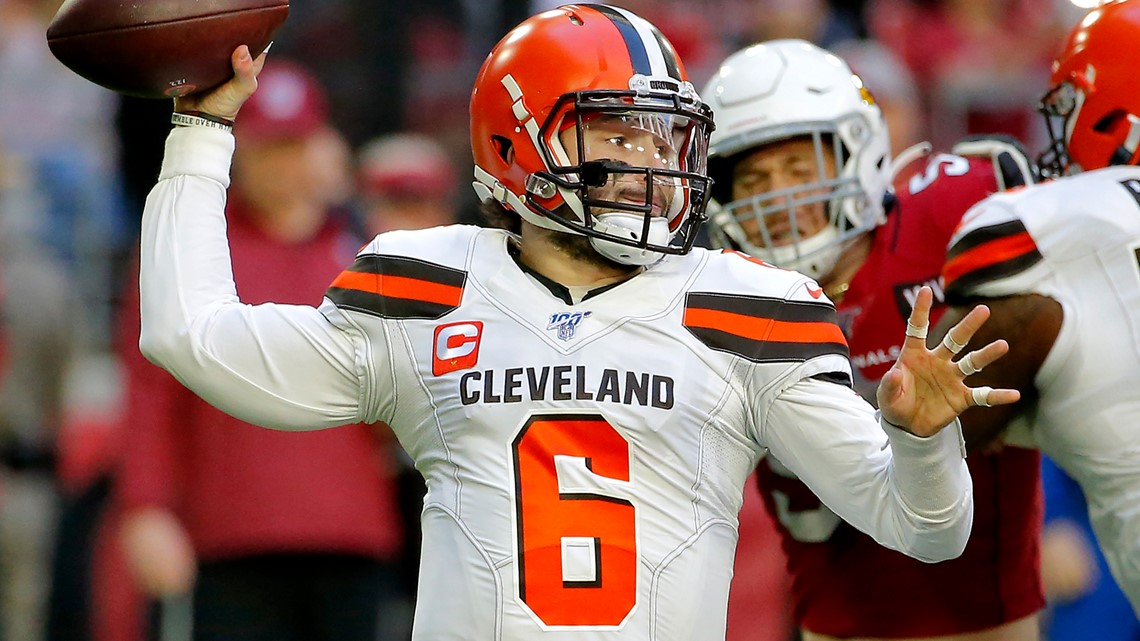 Cleveland Browns Draft Selections
Round 1 Pick #10: Jedrick Wills Jr., OT, Alabama
With their first selection in the 2020 NFL Draft the Browns didn't overthink it and nabbed some major help up front for Mayfield. The acquisition of Jack Conklin made it obvious that the Browns had set their sights on fixing their offensive line. They did so by selecting the most well rounded offensive lineman in the draft. The Browns not only get Baker some help but also major help for Nick Chubb and Kareem Hunt in the run game. Tristan Wirfs was still on the board at this point, but Wills is still a smart pick. He has both a great pass and run blocking skill set.

Round 2 Pick #44: Grant Delpit, S, LSU
By the end of his sophomore year at LSU Delpit was showing signs of being a top 5 overall draft pick. His performance the following year dipped some and he slipped into the second round of this years draft. Scouts began to question Delpit's abilities as he showed complications in tackling and an overall decrease in production two seasons ago. Great instincts and outstanding ball skills were still able to make Delpit one of the better safeties in the class. The Browns secondary gets stronger and younger with the addition of Delpit. He brings hope that Cleveland could have one of the better secondaries of the future.
Round 3 Pick #88: Jordan Elliott, DT, Missouri
With their first of two third-round selections, the Browns take Jordan Elliott at pick 88. As interior defensive lineman started to fly off the board in day two, the Browns decided to fill that need. Elliott showed great ability to get into the backfield at Missouri, tallying 5.5 sacks and 16.5 tackles for loss in his final two seasons. With Elliott's versatility and good use of hands, he is a great pick to start the third round for Cleveland. They would continue to build on the defensive side of the ball just 9 spots later.
Round 3 Pick #97: Jacob Phillips, LB, LSU
To end day three for the Browns, the team selected Jacob Phillips from LSU. Their second LSU player selected in this draft was taken over the likes of Malik Harrison and Troy Dye. Phillips does show great effort, quickness, and solid tackling ability on tape, but is slow when it comes to processing the play. His instincts and reaction time will need to improve in order to be effective at the NFL level. While this pick fills a major hole in the defense, the team could have potentially taken a different linebacker or even another position completely. Linebacker could have possibly been addressed in the fourth or fifth rounds.
Round 4 Pick #115: Harrison Bryant, TE, FAU
Day three started off with the Browns selecting Harrison Bryant, a tight end out of Florida Atlantic. The Browns may have taken the wrong tight end named Bryant off the board at this juncture. It is tough understanding why Cleveland even took a tight end as they just made Austin Hooper the highest-paid player at that position while David Njoku is also still rostered. Even if they felt so inclined to take a tight end, they could have waited and addressed an actual position of need with this pick. While Harrison Bryant shows good blocking ability and somewhat decent hands, it doesn't make sense to take your blocking tight end in the fourth.
Round 5 Pick #160: Nick Harris, C, Washington
With their fifth-round selection, the Browns go back to fixing that offensive line and this time it is the interior. The Browns got one of the better offensive linemen still on the board at this point of the draft. Showing early third round talent, maybe even late second round abilities, Harris gives the Browns great run blocking with ample quickness, steady footwork, and decent athleticism for an offensive lineman.
Round 6 Pick #187: Donovan Peoples-Jones, WR, Michigan
Finally!!! With their final selection, the Browns end the Donovan Peoples-Jones's free-fall by scooping him up near the beginning of the sixth round. Peoples-Jones is a late second or early third round talent, so his sixth round selection makes him one of the better steals in this years draft. Peoples-Jones is a player who shows excellent athletic ability for a player his size. He brings with him some physicality and sure hands. Peoples-Jones is a player that could contribute right away, it's just tough to predict how much with pass-catchers like Odell Beckham Jr, Jarvis Landry, David Njoku, Austin Hooper, and Kareem Hunt all already in the mix.
Final Draft Grade: A-
B+ was greatly considered as the final draft grade for the Browns, but ultimately the final mark was swayed by late round value. While the Browns snagged some great steals after day one, there were still some head-scratchers. The team went in the other direction on occasion, passing over players that were potentially valued higher than their selections. Jacob Phillips and Harrison Bryant could fall under that category. On the other hand, potential steals include Nick Harris and Donovan Peoples-Jones. The smart, or value picks, include Jedrick Wills Jr., Grant Delpit, and Jordan Elliott. Overall, the Browns had an excellent draft but took some picks where another player could have offered slightly better value.